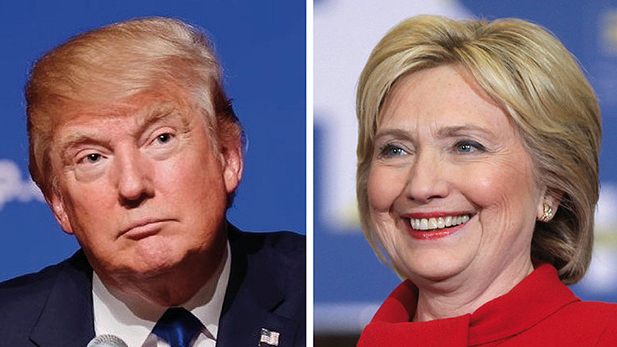 Republican presidential candidate Donald Trump has taken a 4-point lead over Democrat Hillary Clinton in Arizona with one week to go before Election Day, according to a new poll.
The poll, by Phoenix-based Data Orbital, shows Trump leading Clinton 45-41 percent, though it has a 4.1-point margin of error. The survey was conducted following an announcement from the director of the FBI saying the agency is reopening an investigation into Clinton's emails.
Pollsters contacted 550 likely voters across Arizona. However, the 3rd Congressional District, represented by Democrat Raúl Grijalva, and the 7th Congressional District, represented by Democrat Ruben Gallego, received fewer calls for the survey.
Polling data aggregator RealClearPolitics gave Trump a lead of 1.5 percent in Arizona.
The poll by Data Orbital also showed Republican John McCain leading Democrat Ann Kirkpatrick 50 to 40 in the race for U.S. Senate.
Read the Full Data Orbital Presidential Poll

View at Google Docs
|

Download File