Mark McLemore tells us about a music project called Chamberlab and introduces us to its originator, Chris Black, along with some of the musicians who got involved.
This story originally aired on Arizona Spotlight on 5-7-2010.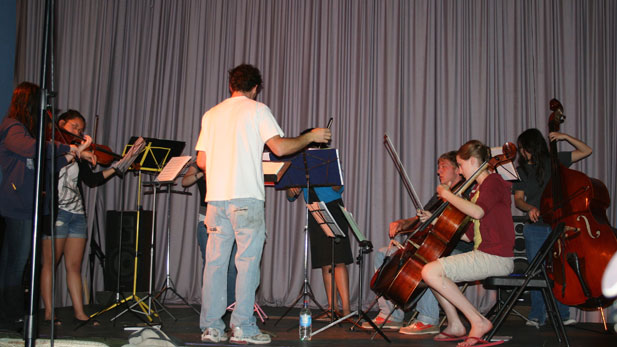 Chris Black music
The Screening Room
In this story about an unusual concert that took place in May, 2010, we find out what it takes to combine two string quartets (made up of Tucson-area music students) with compositions from some of our city's most well-known and successful musicians, including Howe Gelb, the Rosano Bros., Gabriel Sullivan and and Carlos Lopez. The result is called Chamberlab, the brain-child of Chris Black, a multi-talented Austin musical transplant who also tells why Tucson has become his home.