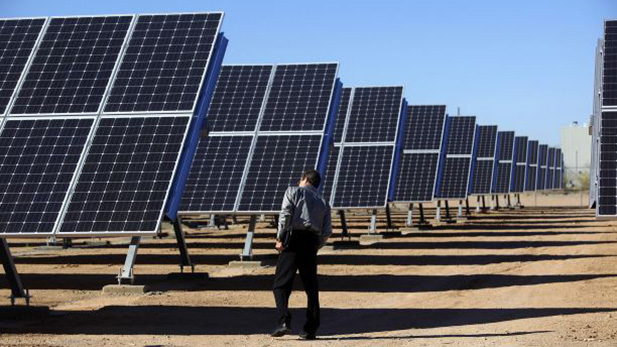 UA Tech Park
Tucson Electric Power wants to add 100 megawatts each of solar- and wind-generated electricity to its portfolio and is asking companies to put in bids on providing the utility with more renewable energy.
The additions would be enough to power as many as 42,000 homes, and the deals could last as long as 20 years.
Company officials think changes in the cost of solar make it a good time to sign such a deal.
"The good news here is that costs have come down," said TEP spokesman Joseph Barrios. "And so when you look at a large project like this, we'll look for something where we can get the most solar energy for our customers as possible."
TEP has 400 megawatts of solar and wind in its portfolio at present, with plans to reach 1,200 megawatts by the end of 2030.