The three Republicans on the ballot for the Arizona Corporation Commission prevailed over their two Democratic counterparts on Tuesday.
Incumbent Bob Burns kept his seat and will be joined by Andy Tobin and Boyd Dunn, the latter holding a narrow lead over Democratic candidates Tom Chabin and Bill Mundell as of early Wednesday morning, according to the Associated Press.
The race for three of the five seats on the state's utility watchdog placed a heavy emphasis on the value of rooftop solar and the role that regulated utilities should be allowed to play in commission elections.
The issue of dark money from utilities dates back to the 2014 election, when it was alleged that the state's largest utility, Arizona Public Service, gave millions to political action committees backing candidates in that year's commission election.
The parent of APS contributed nearly $4 million to the 2016 race in the two weeks leading up to the election to back the Republican candidates, AP reported, while SolarCity spent around $2.4 million in support of Burns and Mundell.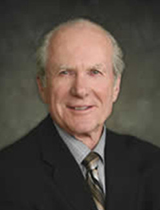 Bob Burns, Arizona corporation commissioner.
Republican Burns, who served in the Arizona Legislature for nearly 20 years, has been re-elected to his final term due to term limits. He spent much of the campaign pushing for a requirement that commission-regulated utilities disclose any campaign donations.
"We need to get some kind of mechanism in place so that we can have disclosure in the event that any utilities regulated by the commission decide to participate in the Corporation Commissioners' campaign," he said.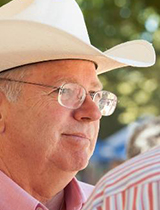 ACC Commissioner Andy Tobin (PHOTO: Arizona Secretary of State's website)
Incumbent Republican Tobin ran a campaign for his first elected term on the commission after being appointed to fill the vacancy that Susan Bitter Smith's resignation created in 2015. Prior to the appointment, he served in the Arizona House of Representatives for eight years. Tobin has said issues regarding solar power need to be put to bed so the commission can start work on other issues confronting the state.
"You have 300 small water companies around the state. You have 3,000 miles of rail. You have 2,500 [railroad] crossings, and nobody talks about those things," said Tobin.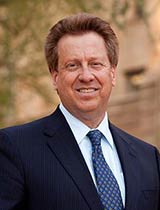 Boyd Dunn
Republican Dunn served as mayor of Chandler from 2002 to 2011 and was a Maricopa County Superior Court judge from 2011 to 2015. His work on the bench is the kind of experience the commission needs, he said during his campaign.
"The Corporation Commission is designed by the Constitution to be a quasi-judicial process," said Dunn. "That means every decision needs to be made by commissioners based on the evidence presented at the time of the hearing without prejudgments or a predisposition or influenced by any outside interests."