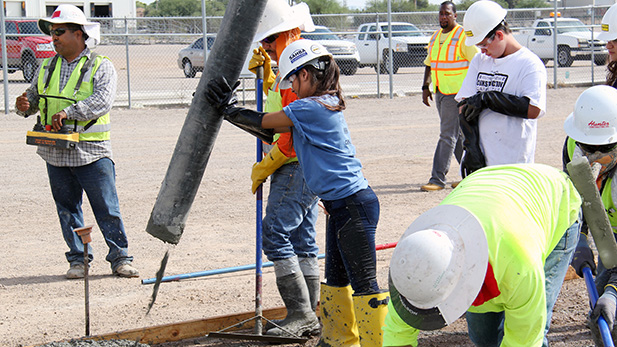 Participants working with concrete at Southern Arizona Construction Career Days, 2016.

Courtesy of Pima County JTED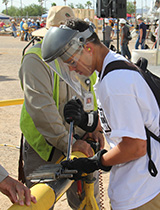 A participant works at Southern Arizona Construction Career Days, 2016. (PHOTO: Courtesy of Pima County JTED)
After a long recession, construction work in Arizona is up and running again. The industry – and area high schools – are working to fill that need. One result is Southern Arizona Construction Career Days, now in its third year.
The event brings together educators from Southern Arizona school districts and some 30 businesses in the construction, utility and design industries. Co-sponsored by Pima County Joint Technical Education, the two-day event was held at the Tucson Rodeo Grounds.
According to Ramon Gaanderse, executive director of the Arizona Transportation Builders Association and a co-founder of the event, more than 1,100 kids attended. He said participants are already planning for next year's event.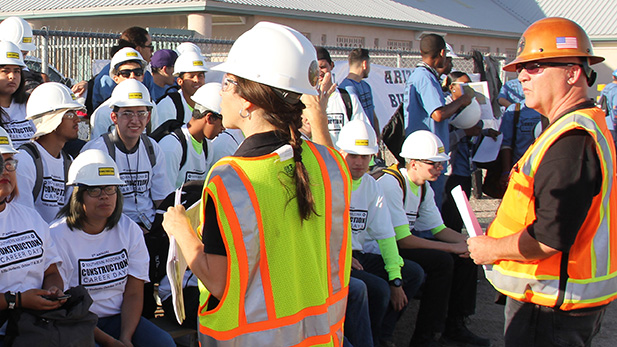 A talk on safety at Southern Arizona Construction Career Days 2016.

Courtesy of Pima County JTED