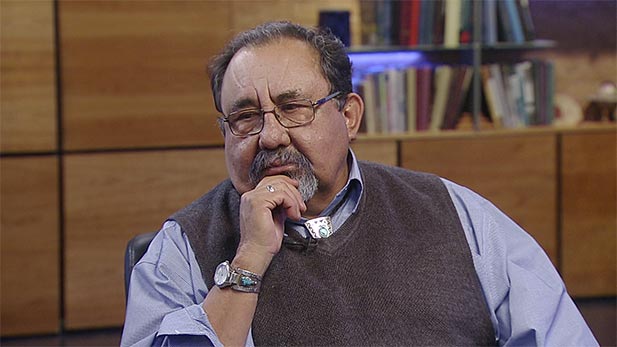 U.S. Congressman Raúl Grijalva, D-Ariz., speaks to Arizona Week following Election Day 2016.

AZPM Staff
Last week's election outcomes show the Democratic Party is in need of an overhaul, U.S. Rep. Raúl Grijalva says.
The Tucson Democrat said in a post-election interview that his party's performance in the election made it clear that new leadership and ideas are needed.
"There's a lot of soul-searching going on right now," Grijalva said. "And you know, after this election, people (asked) what went wrong? We're all doing that."
The mid-term election is two years away, and Grijalva said the party leaders must act now to ensure they have the right candidates and themes to make gains.
"The Democratic National Committee needs to be cleaned up and reformed. Period," he said. "The themes, the strategies, the consultants that we use over and over again haven't proved to be to the task."
Grijalva won his eighth term last week in the 3rd Congressional District, which covers the western part of Tucson and most of southwestern Arizona. He ran on the ballot unopposed.