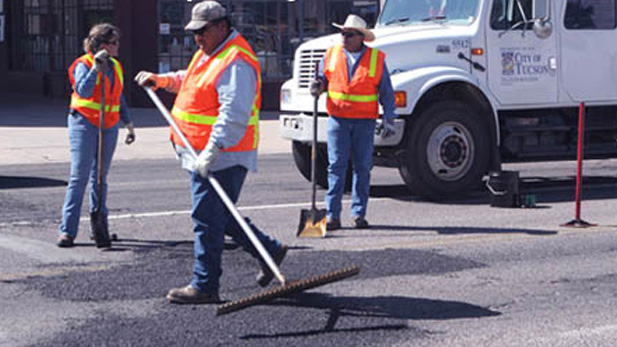 City of Tucson officials will hold three public meetings starting Wednesday to discuss a special election next May on a proposed half-cent sales tax increase.
City officials said they are considering seeking voter approval for the increase to pay for public safety agencies and ongoing maintenance.
"The city's proposal is tentatively for a half-cent increase to city sales tax to fund needs for equipment and facilities for the Tucson Police and Fire Departments and to continue the Tucson Department of Transportation's Road Recovery Program to repair major and neighborhood streets," a city announcement said.
Residents reported this week receiving phone calls surveying them on their opinions about a tax increase that would raise an estimated $250 million over five years.
The half-cent increase would take the city sales tax to 2.5 percent and make the overall sales tax rate, including the state rate, 8.6 percent.
The city won voter approval of a $100 million borrowing proposal for street maintenance in 2012. To pay for it, the city increased its property tax rate, costing the owner of a home with a $100,000 county valuation about $18 a year.
Meetings on the sales tax proposal will be:
Wednesday, 5:30 p.m. at the William M. Clements Center, 8155 E. Poinciana Drive.

Thursday at 5:30 p.m. at the Ward 6 City Council office, 3202 E. 1st St.

Monday at 5:30 p.m. at El Pueblo Senior Center, 101 W. Irvington Road.