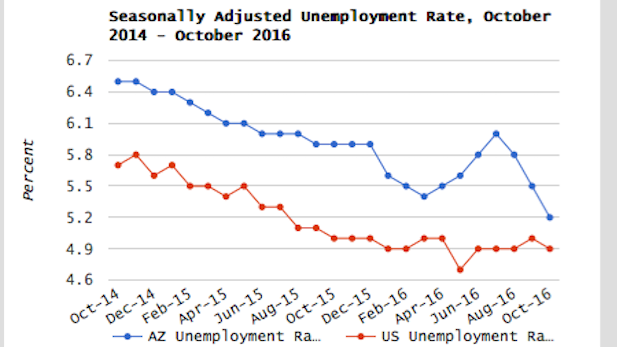 AZ Dept of Administration
Arizona's jobless rate dropped for the fourth month in a row in October, and hit its lowest point in more than eight years.
The latest monthly state employment report showed unemployment at 5.2 percent, down from 5.5 percent in September.
"Arizona gained 28,000 non-farm jobs, which is more than the post-recession area average of 26,500 jobs," the Department of Administration's Doug Walls said.
The report said professional and business services and the trade, transportation and utilities sectors had the top gains for the month, with private sector jobs leading the way.
Wall said the report showed short-term and long-term employment continued to follow positive trends that started early in the year.