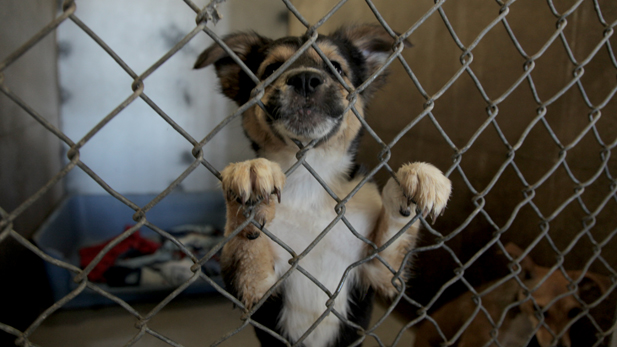 Puppy at the Pima Animal Care Center.

Fernanda Echavarri, AZPM
Stores big and small will hold sales Friday through Monday, so the Pima Animal Care Center decided to get in on the game.
The shelter is offering free adoptions all weekend thanks to a grant from two companies.
Adoption fees are waived for dogs and cats, meaning new owners only have to pay for a dog license if that is the pet they choose.
It is a good way to start the holiday season, said PACC's Justin Gallick.
"Save a life. Get a pet out of the animal shelter and home for the holidays," he said.
The adoption drive will also be held at local PetSmart locations over the weekend.
More than 700 pets are currently at the Pima Animal Care Center.