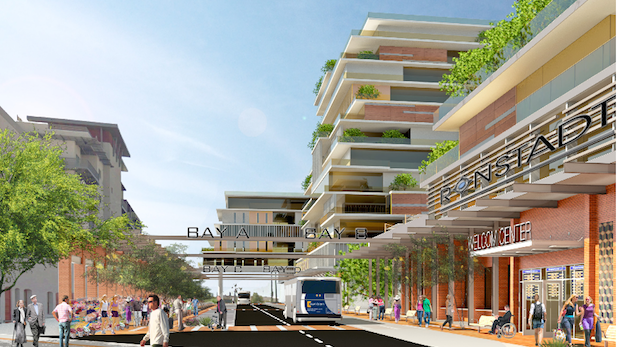 Design drawing for Peach Properties' proposed development of downtown Tucson's Ronstadt Transit Center.

Courtesy Peach Properties
Updates to the planned development of the Ronstadt Transit Center in downtown Tucson are set to be unveiled at a public meeting Wednesday, Dec. 7 so Tucsonans can check in on the project's progress, according to a press release.
The open house is so residents can get a view of changes to the multi-million dollar project to develop the transit center, which was awarded to Peach Properties. The original plan, approved by the City Council year ago, called for a bus hub, retail space, apartments and a hotel.
Those who attend can ask questions of city staff and project representatives, the release said.
The two-hour meeting is scheduled for 4:30 p.m. at the Park Tucson conference room at 110 E. Pennington St.