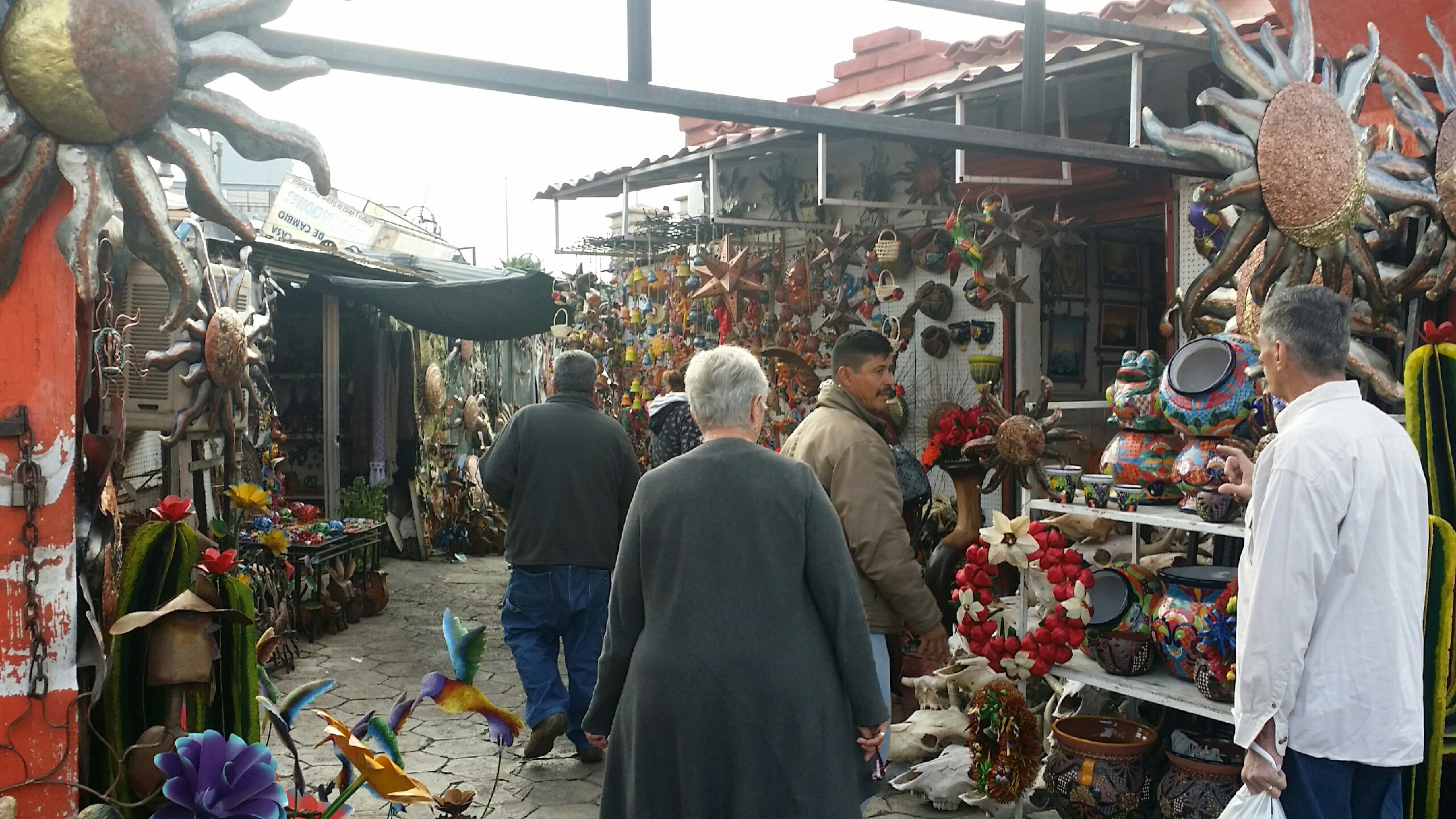 A devaluation in the Mexican peso has sent a wave of U.S. shoppers into Mexico.
While it's not of tsunami proportions, the tide is high.
Jean Coach and her husband Paul are originally from Boston, but now live in Green Valley. They spent a recent weekday shopping across the line in Nogales, Sonora. Their dollar is more valuable this year than last. As of Monday morning, the rate hovered just above 20 pesos to $1. Last year's rate at this time was 16 to 1.

"We went to La Roca and had dinner, then we went to the panaderia shop, now were going to the pharmacy, then we are going to go look for Christmas decorations."

Jean was shopping in Armando Martinez's shop. He's been at the same location since 1983, so he's seen it all, he said. Just in time for Christmas, the devaluation of the Mexican peso is a very good thing for him, he said. It means more shoppers coming from north of the border to buy.
If you shop in dollars, prepare to pay the same as before the devaluation. Exchanging dollars into pesos will get you the most value for your money.
Martinez said the devaluation of the peso is bringing U.S. shoppers back after slower periods caused by stories portraying the border as unsafe. That characterization isn't accurate, he said, adding that as a city with 300,000 people, Nogales, Sonora is bound to have some troublemakers. But it is rare, he added, that U.S. shoppers are impacted.
Paul Coach agrees.
"Unless you go looking for trouble you're not going to find trouble."
What you are more likely to find are good deals.