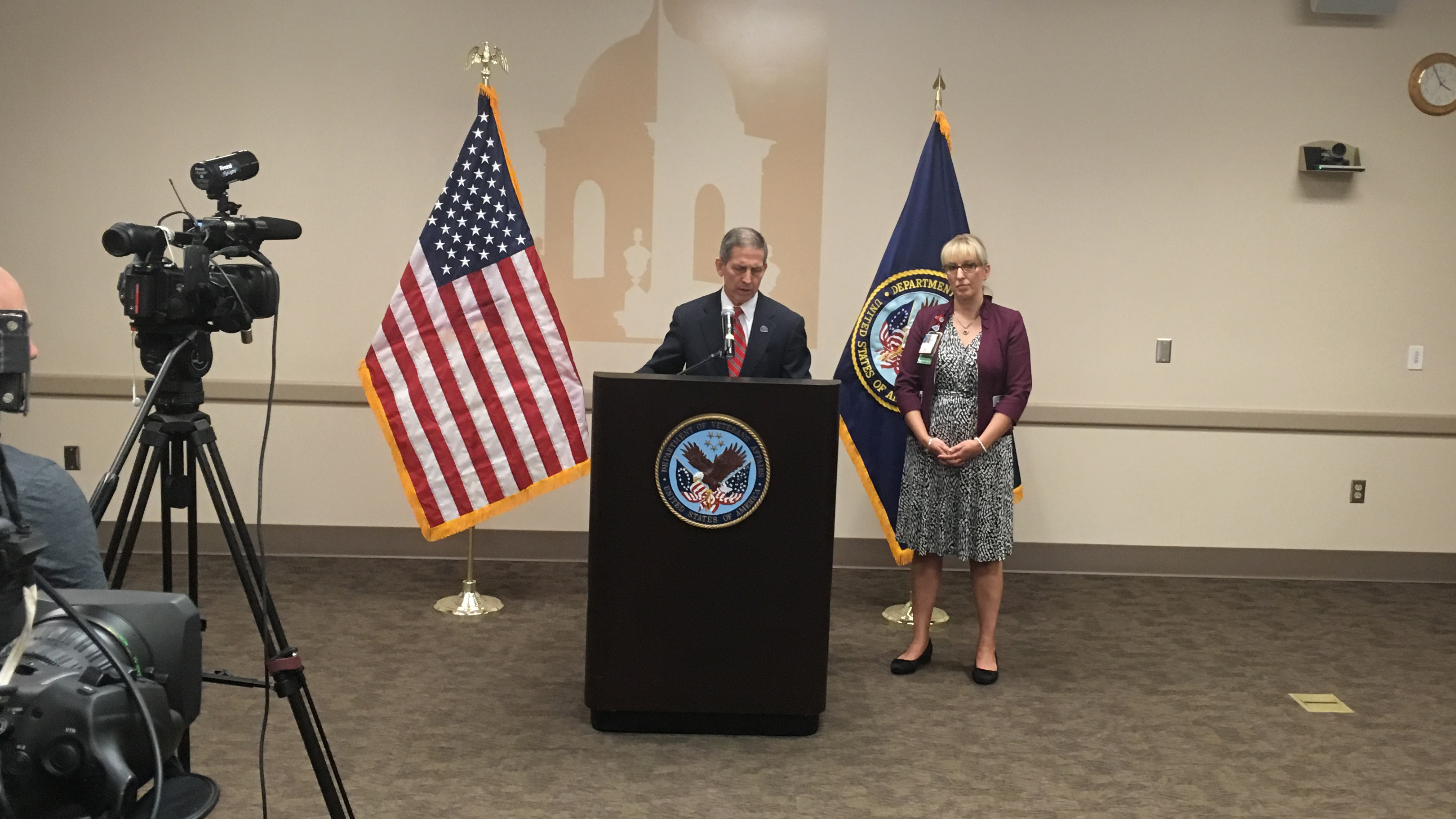 Deputy Secretary of the U.S. Department of Veterans Affairs Sloan Gibson visits the VA facility in Tucson. December 12, 2016 (PHOTO: Christopher Conover, AZPM)
The U.S. Department of Veterans Affairs deputy secretary gave a generally positive assessment of the Southern Arizona Veterans Health System at a press conference following a tour of the facilities Monday.
Sloan Gibson met with doctors, patients and others and called his visit "great," saying the local facility is in good shape overall. He stressed the VA is trying to hire a permanent medical director at the facility as well as some other key positions.
All is not rosy at the facility, though. In early November, the Office of the Inspector General issued a report confirming whistleblower claims that wait times at the Tucson facility were being manipulated to bring them into compliance on paper.
Gibson said such practices "will not be tolerated," and he has ordered an investigation by the Office of Accountability Review.
"We will look at all of that stuff. Where there is misconduct we will hold people accountable," said Gibson.
He also said face-to-face training is now required on the new scheduling system.

The Phoenix VA will get the first training. That facility was at the center of a national scandal involving significant wait time problems.
Read the OIG report on wait times at the Tucson VA
View at Google Docs | Download File