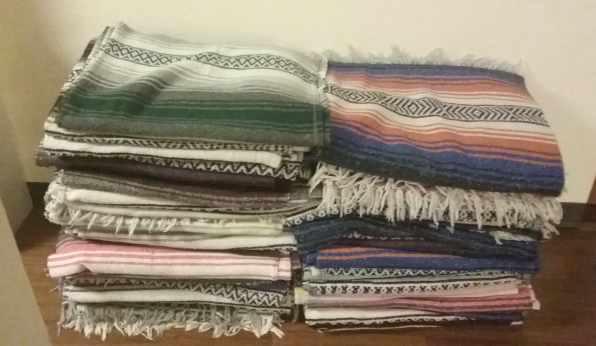 AZPM
A shipment of blankets for Tucson's homeless from the federal government will arrive next week, a month sooner than anticipated, officials said.
Delivery of the blankets, which the federal government provides to cities through its Homeless Blanket Program, had been delayed until mid- to late January.
U.S. Rep. Martha McSally's office said in a press release that when she heard of the delay she worked to expedite the shipment. The blankets are now expected to arrive in Tucson by Dec. 27.
When news of the blanket shortage broke last week, community members stepped up, donating blankets and sleeping bags at City Council ward offices, just in time for a cold front.
The Salvation Army of Southern Arizona distributes blankets to the homeless directly and through a number of partner organizations.