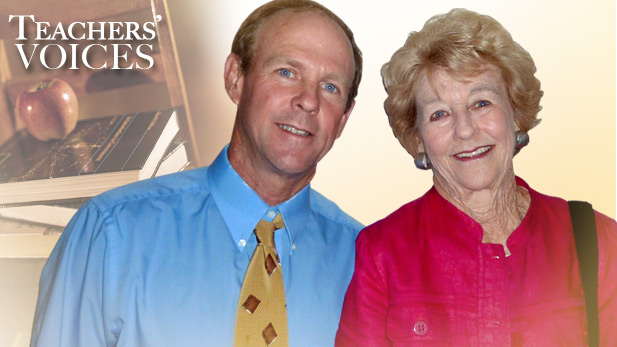 Ann K. Boice with her son Fred Boice Jr.
Retired educator Ann K Boice recollects about her days as a teacher at the Sopori School, a ranch school in Arivaca, in 1953 and 1960.
In cooperation with Tucson Values Teachers, Arizona Public Media presents Teachers' Voices. These conversations between educators, their peers, and their students focus on the real experiences they face each day in Arizona's schools and classrooms.
Funding for the production of Teachers' Voices is provided by Wells Fargo and the University of Arizona College of Education.
The series is produced by Matt Felix for Arizona Spotlight.