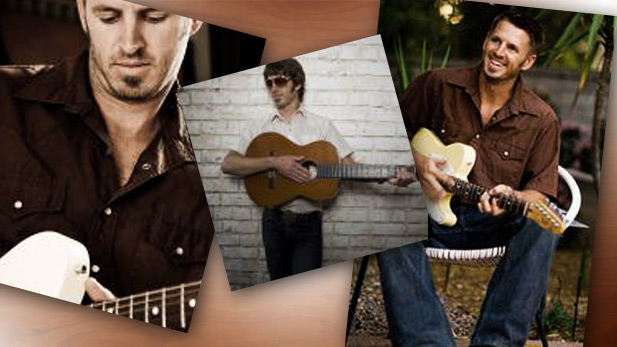 Hear how a trip to Costa Rica led Tucson native Hans Hutchison to find the right sound for his new album, 114.
Hans Hutchison performs a new song, one that is not included on his new album. It's called Steps, and here is video of Hans performing it live in the KUAZ Studios:
(Music recorded and mixed by Jim Blackwood.)
Here is the biography that Hans supplied for us, as written by his sister:
"Hans Hutchison was found on a remote island as an infant. Rescued from jungle cats, he was raised listening to his beatnik father's record collection and discovered an affinity for such artists as Alfred Apaka, Martin Denny, Eydie Gorme, and Laurindo Almieda. He went on to study Flamenco, Mariachi, Classical, Blues and Jazz guitar and pulls from all of these disciplines as the inspiration for creating his original sound."
Excerpt from a review of Hans' new album that appeared in The Desert Leaf:
"His style is often described as Latin Lounge, but Hans is a true troubadour, blending honest lyrics with outstanding guitar work, often influenced by the desert Southwest and beaches of Mexico. During July, Hans will be performing at Frog and Firkin, Azul, and Skyline Country Club."
The CD release party for Hans' new album 114 is being held Saturday, July 31st, at 7:30pm at Cafe Passe, which is located at 415 North 4th Avenue.