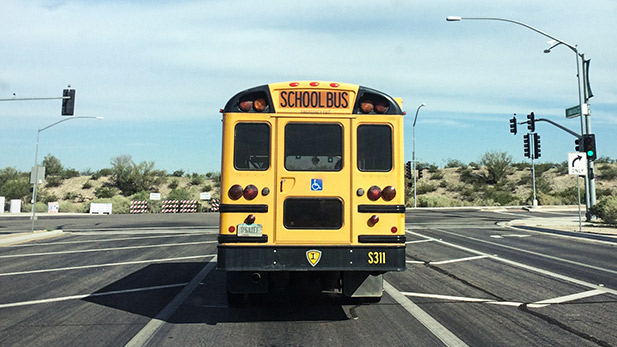 A school bus stops at an intersection on Tucson's northwest side.

Colleen Greer, AZPM
Marana Unified School District is receiving federal money to replace or retrofit diesel school buses to improve emissions.
The Environmental Protection Agency has awarded Marana schools $465,000 in rebates to help improve air quality for students who ride buses. The money will allow the district to replace or retrofit 20 school buses.
According to the federal agency, newer diesel engines are 90 percent cleaner than older models, and many school districts still operate buses with older engines. The EPA says polluting emissions from older diesel buses are linked to asthma and lung damage.
Marana is the only district in Arizona to receive funding this year to reduce school bus emissions.