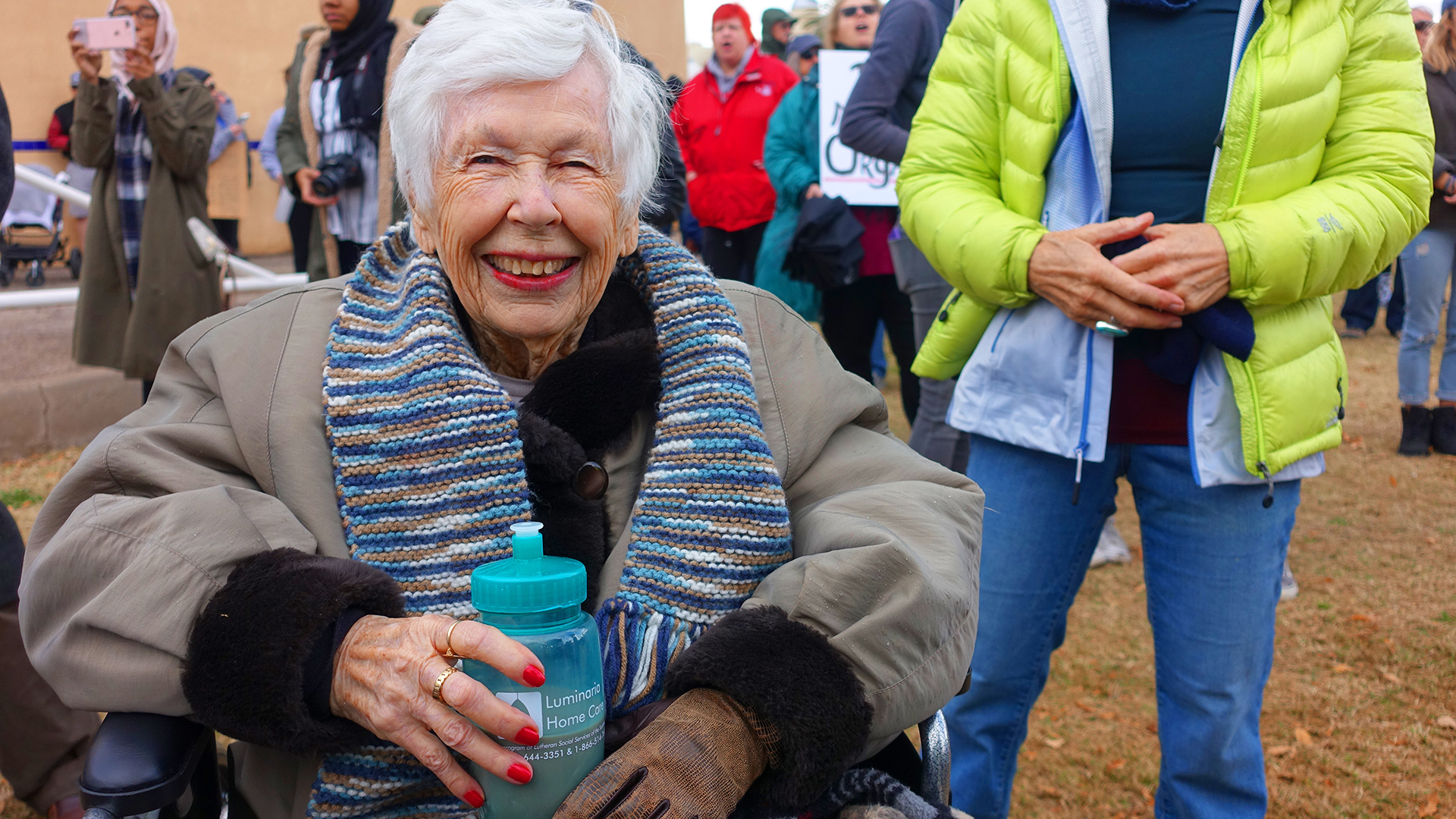 All smiles for one demonstrator at the Tucson Women's March, Jan. 21, 2017.
Vanessa Barchfield, AZPM
An estimated 15,000 women and men gathered in downtown Tucson Saturday to take part in the Women's March.
It was one of 600 rallies staged in cities across the world one day after Donald Trump's inauguration as president of the United States.
"I think our country, our populace is speaking loud and clear today," marcher Elizabeth Lavin said. "They're saying, 'This was not the popular vote. This is not who we want to represent us."
People marched for of a wide range of issues, from women's reproductive rights, climate change, education, and in support of groups that Trump has attacked: Muslims, immigrants, "dreamers" and women.
"I'm marching for all the women who face structural barriers in our system," Nick Kortessis said. "I'm marching for my daughter and my wife and for my mom and all the women I know. And my grandmother, who was the first feminist that I ever knew."
Turnout crushed expectations. Organizers had said they thought between 2,000 and 5,000 people would attend.
Twenty-five-year-old Paloma Phelps said Saturday's rally was just the beginning of what needs to be a prolonged movement of resistance to what she called fascism.
"I definitely want to participate more," she said. "I think there are going to be more kinds of protests like this and more much more everyday activism."