Listen to an interview with critically-acclaimed Tucson artist Andrew Collberg, including music from his forthcoming album.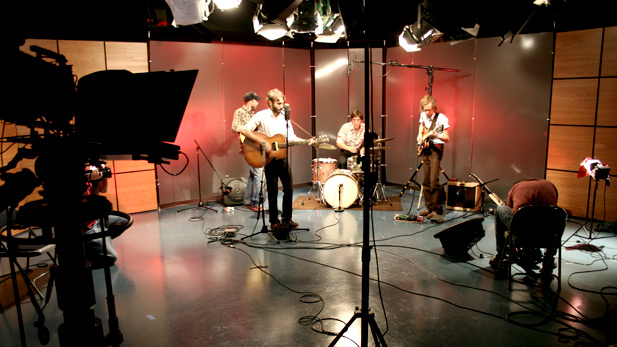 For our latest Spotlight Session, Andrew Collberg visited the KUAZ Studios with some of the musicians who play on his forthcoming (and still untitled) third album.
This new recording comes hot on the heels of his second full release, an album called On the Wreath released by the German label Le Pop Musik. On the Wreath was produced by Andrew with fellow Tucson alum Nick Luca, and is already garnering positive reviews from music journals on both sides of the Atlantic.
Joining Andrew Collberg for this session was guitarist Connor Gallaher, bassist Clay Koweek, and drummer Arthur Vint, all musicians who have played together in different configurations many times over the years.

This video was shot in the Arizona Public Media television studios by Martin Rubio and Bob Lindberg, and produced by Tom Casey.
And -- here is a bonus track, the song Oh Why, an exclusive version of a song featured on On the Wreath .
The music by Andrew Collberg from this Spotlight Session was recorded, produced, and mixed by Jim Blackwood, with assistance from Matt Felix and Jamison Waddell.