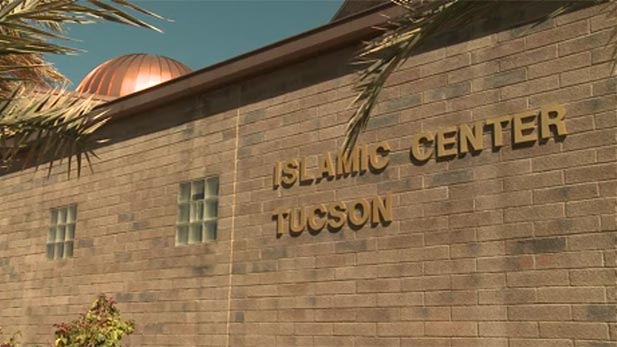 The Islamic Center of Tucson, 2011.

AZPM Staff
The Islamic Center of Tucson will bring high school and college students together Saturday to talk about faith for Interfaith Harmony Week in Tucson.
Islamic Center Tucson volunteer Irfan Sheikh said fostering conversations about religion and acceptance is vital, especially in the wake of President Donald Trump's recent executive order restricting immigration from seven predominantly Muslim countries.
That's why the center has invited high school and college students to come and talk about religion and faith-based discrimination in their neighborhoods and schools.

"If we do not take steps to reinforce the hope that youth has and actually send them a message that we are standing together," Sheikh said. "No matter what happens temporarily, we may actually end up allowing these certain orders to cause divisions."
Sheikh says the event has already reached one of its goals: getting RSVPs from students of various faiths. He's not surprised, he said, because students tend to be more accepting of one another.
"I don't think that youth really cares about each other's, one another's, faith background or culture background. They are students. They are buddies," he said. "But unfortunately, when the government takes certain steps, that affects everybody."
Saturday's discussion will begin at 4 p.m. at the Islamic Center, 901 E. 1st St.