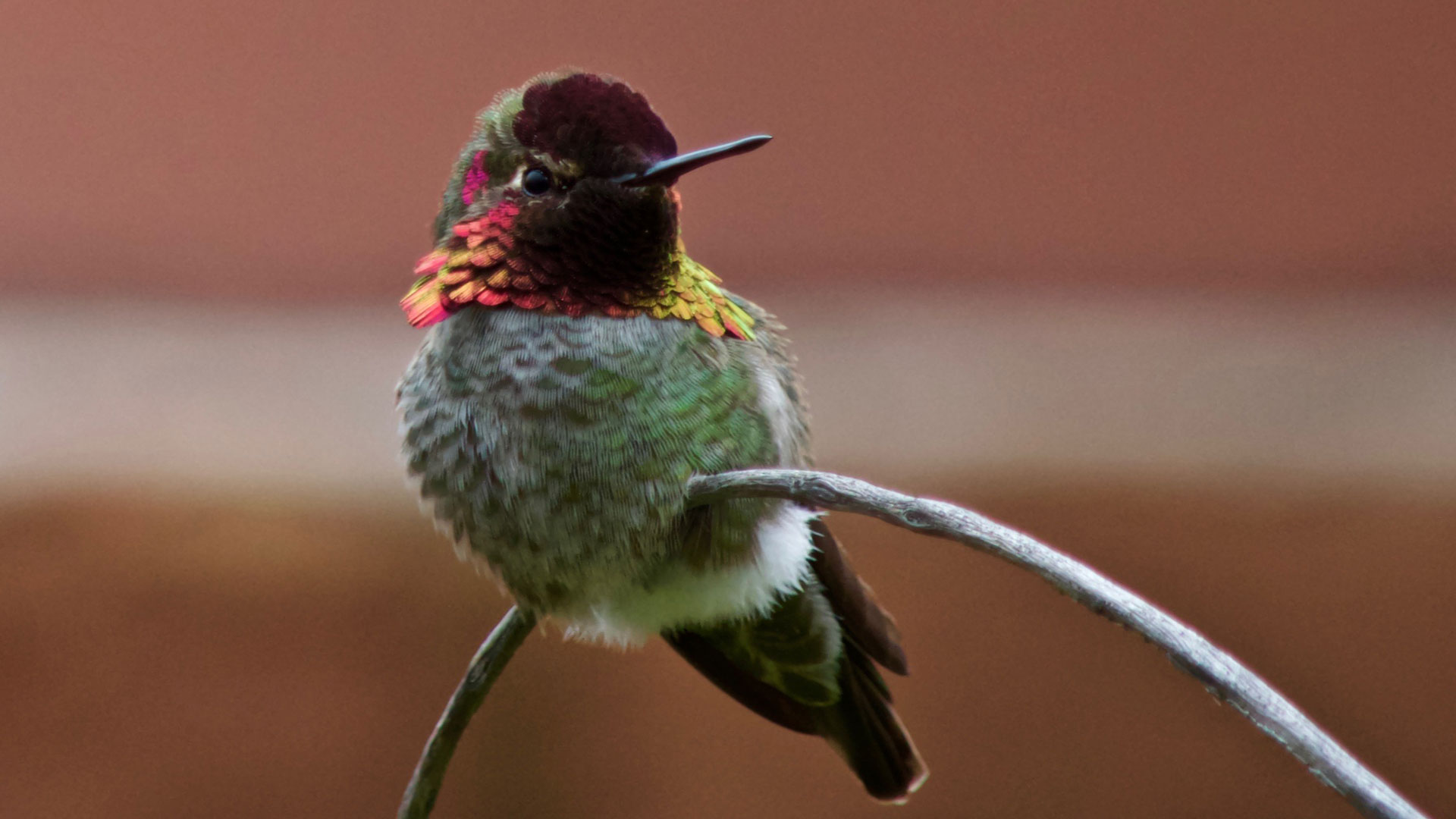 Hummingbirds are known for their small sizes, bright colors, and entertaining flying abilities.
Lorrie Von
The Tucson Audubon Society is beginning a new tradition in 2017 by highlighting one type of bird for the whole year, and the group hopes that many people will participate in the festivities.
The program will include educational events, art, photography and writing contests, and outdoor opportunities to learn about the natural environment in southern Arizona.
Jennie Macfarland is a conservation biologist for the group, which came up with the idea in 2016 as a way to help increase the connection between nature and human beings.
"It's going to be a whole year dedicated to celebrating, exploring and supporting hummingbirds," Macfarland said.
Residents are being asked to plant hummingbird-friendly gardens and to take part in "citizen science" activities such as reporting where they have noticed hummingbirds, of which there are more than a dozen species in this region.
"They're just gorgeous birds, but they're also very compelling," Macfarland said.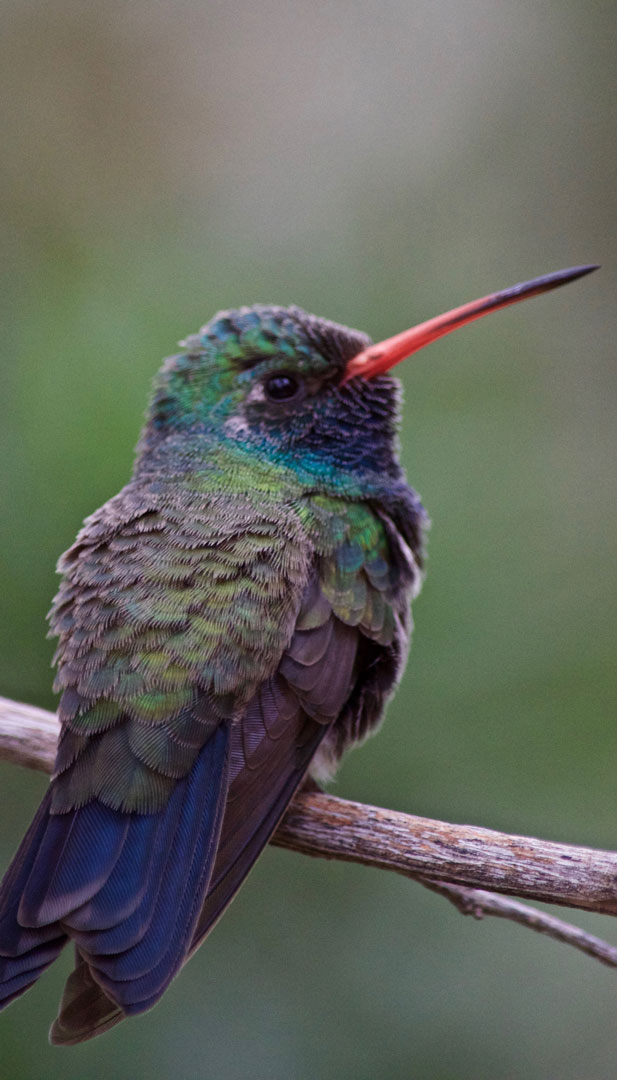 The broad-billed hummingbird has a recognizable bill that changes in color from red at the base to black at the tip.

Lorrie Von
Oregon resident Terrie Von visited Tucson in January where she was taking many photos at the Arizona-Sonora Desert Museum's hummingbird aviary.
While Von won't be in Arizona for the rest of the year, she likes the idea of focusing on this particular type of truly American bird which can be found from Alaska and Canada all the way to Argentina and Chile.
There are hundreds of species in the Americas.
"We have hummingbirds in Oregon also and one of the fascinating things is that it's winter and we have one right by our window so we're wondering how it's surviving cause it's freezing. We have a little feeder and he seems to be doing pretty well," Von said.
Tucson Audubon is spreading the message about its special program to other organizations, including the Arizona-Sonora Desert Museum and Tucson Botanical Gardens.
The Audubon Society is planning a "Tucson Meet Your Birds" event at Sweetwater Wetlands Park beginning at 7 am on Saturday February 18.
Audubon representatives say birding and related activities contribute hundreds of millions of dollars to the annual economy of Arizona.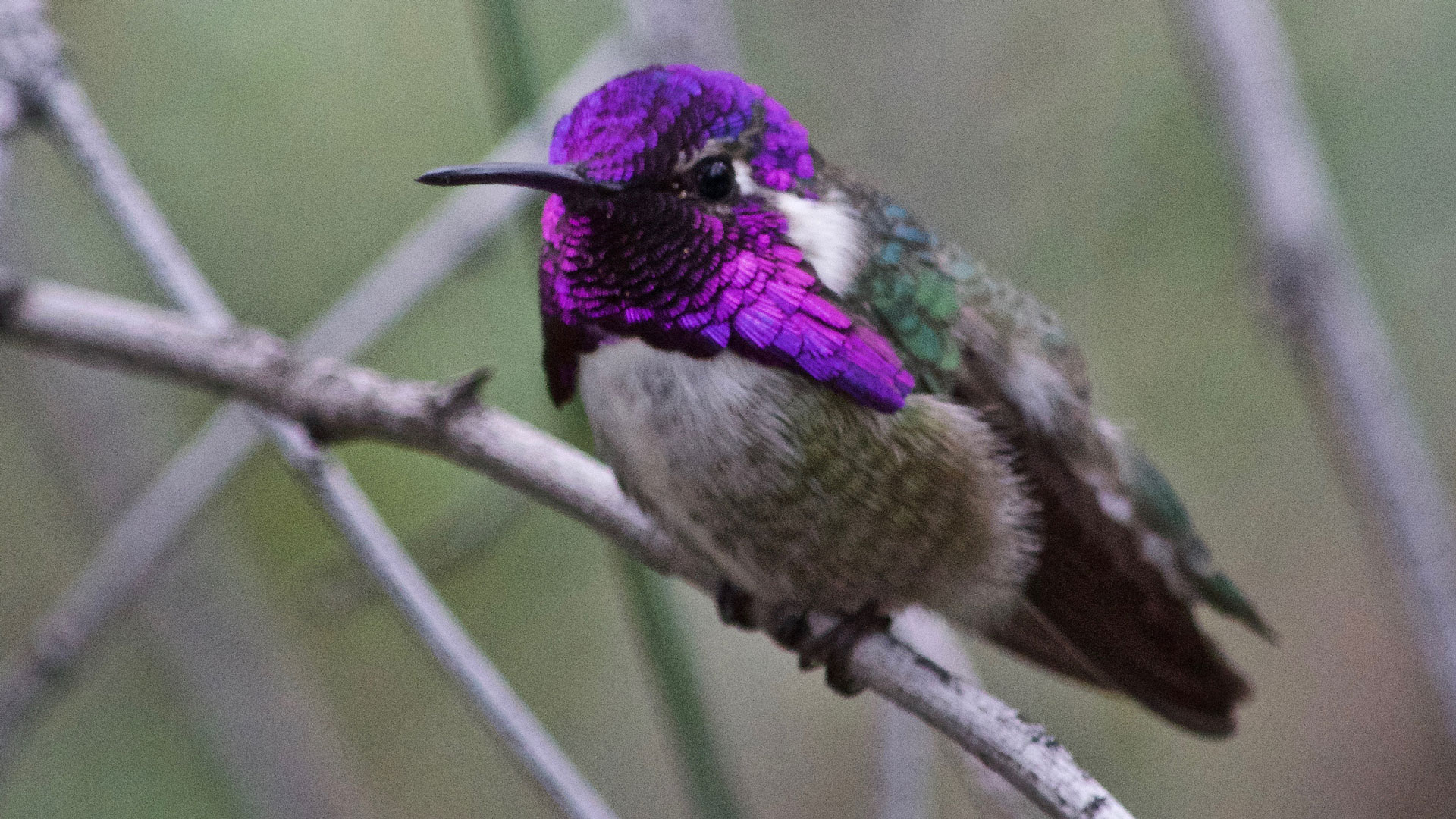 A Costa's hummingbird perches on a branch.
Lorrie Von