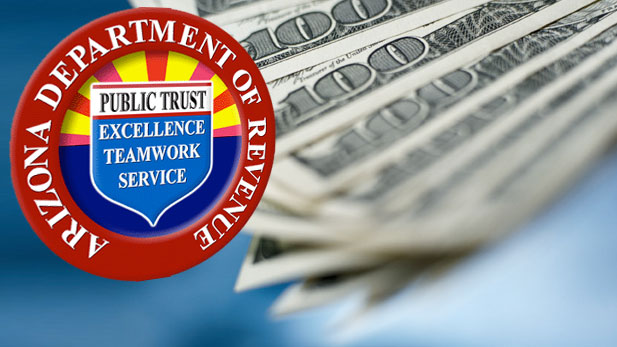 Arizona Department of Revenue
Arizona business budget cuts enacted in the last few years helped reduce state revenues in January, the monthly report of the Joint Legislative Budget Committee showed Monday.
Corporate tax revenues collected in the first seven months of the fiscal year were $101.9 million lower than for the same period a year earlier, the report said.
The report covered January and said corporate tax revenues were significantly down for the month.
"Corporate collections fell by $40 million compared to the prior year and were actually negative for the month," the report's summary said.
Revenues from the month were $28.5 million below the projected budget for the month. Sales tax and individual income tax revenues rose, partly offsetting the business tax revenue decline. The state ended the month$3.7 million below its projected revenue budget.
Republican legislative leaders and two successive Republican governors have cut business taxes on several occasions, saying the cuts would stimulate economic growth.