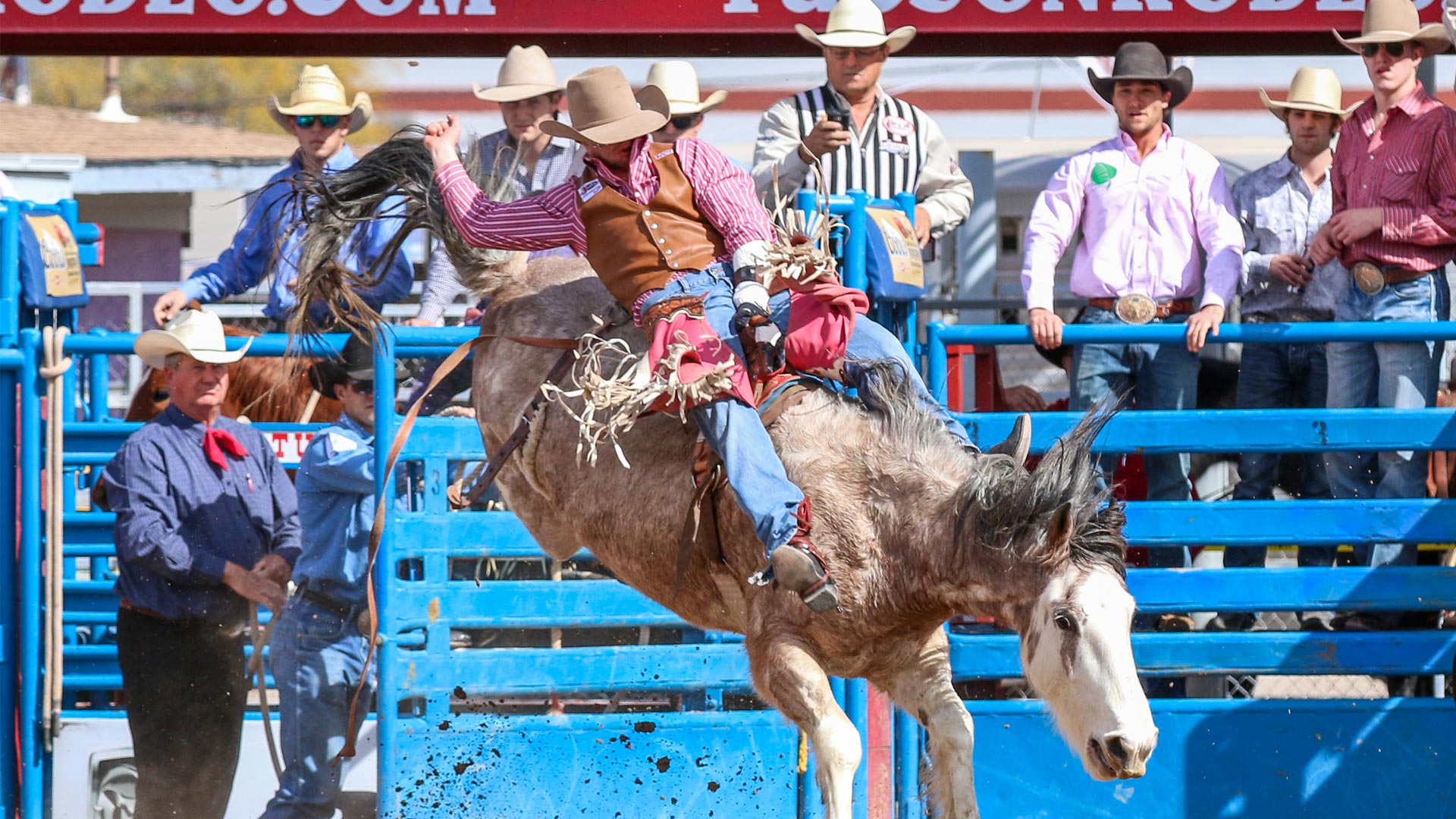 Bareback Rider at the Tucson Rodeo
Jennifer Vimmerstedt, courtesy of Tucson Rodeo
Hundreds of cowboys and cowgirls will saddle their horses and hitch their wagons Thursday for Tucson's annual homage to its western heritage.
It begins with the Rodeo Parade, which will feature nearly 130 entries – colorful floats, historical wagons and marching bands – and will give everyone the chance to find that inner cowboy or cowgirl.
"I don't think everybody, as they're children, want to have the dream of growing up to be a businessman or a factory worker," parade committee member Herb Wagner said. "But everybody wants to be a cowboy when they're kids, and for one week here in Tucson we can become cowboys again."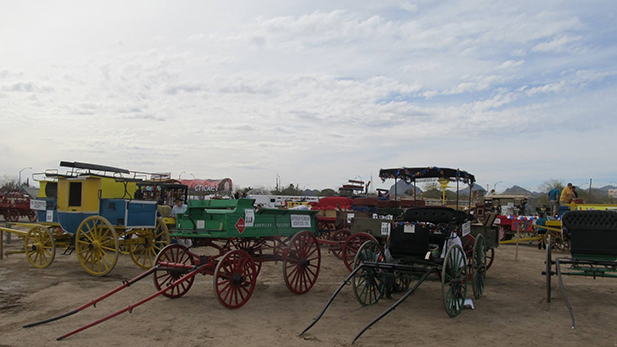 Some of the horse-drawn vehicles in the 2014 Tucson Rodeo Parade, including fringe-top surreys.

Tucson Rodeo Parade via Facebook
New this year is a phone app, which Wagner said brings the 92-year parade into the 21st century. Spectators can download the Tucson Rodeo Parade app to keep pace with one of the longest non-motorized parades in the world.
"Those folks who have never been out should come out," he said. "We find that people who do come out continue to come out year after year because it is such fun family-friendly entertainment."
The parade will begin at 9 a.m. on East Ajo Way near Fair Avenue, go east to Park Avenue, where it turns south for one mile to East Irvington Road. There it goes west on Irvington for another mile to South Sixth Avenue before ending at the Tucson Rodeo Grounds.
Four days of competition in the rodeo begin Thursday afternoon and run through Sunday.