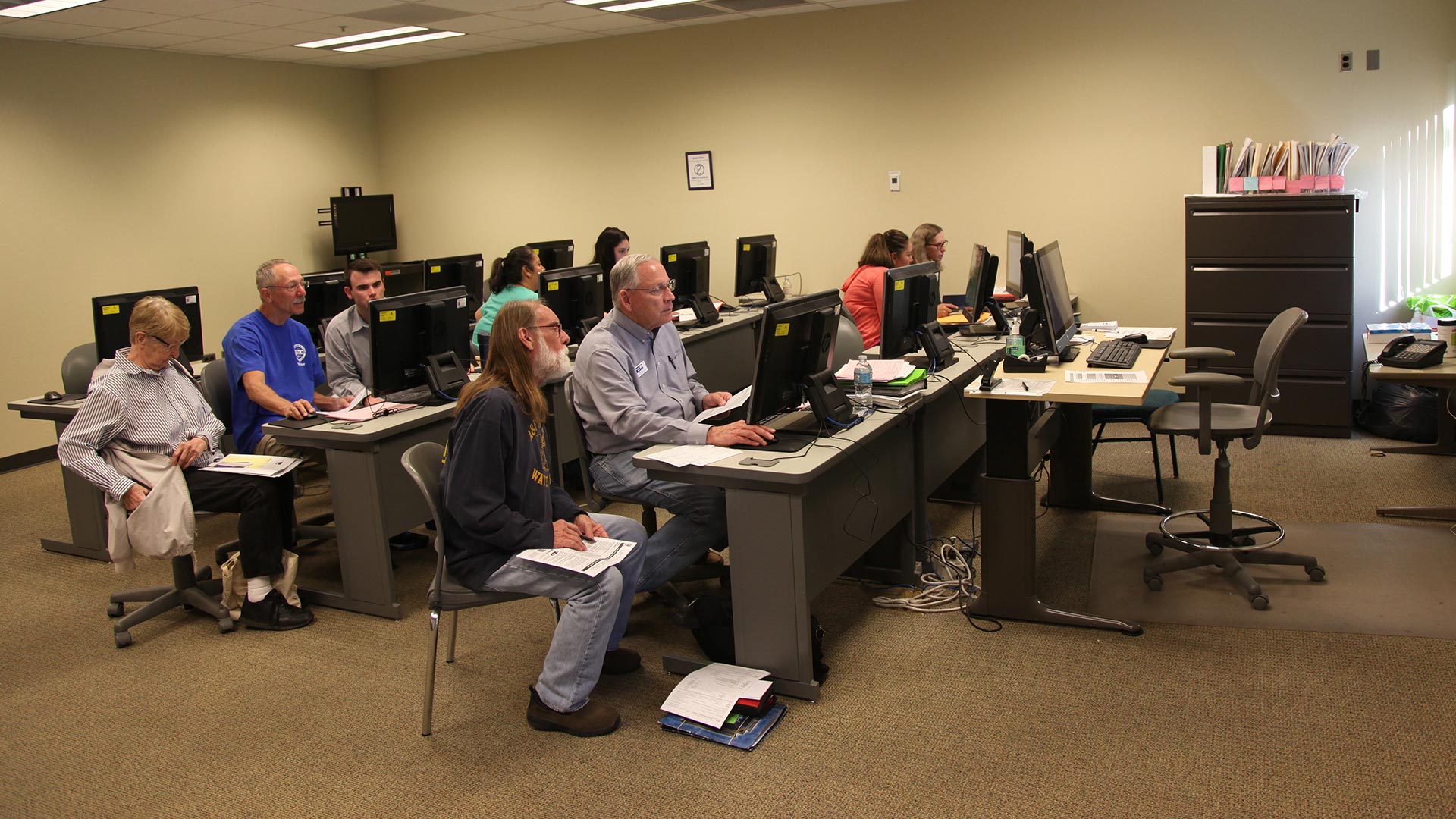 VITA tax preparers help their first round of taxpayers for the evening.
Zac Ziegler
The Volunteer Income Tax Assistance program is offering help this weekend to those who qualify to use free online tax filing software.
Individuals who made less than $33,000 last year and households or active duty military who made less than $64,000 can take part in the program, which uses Intuit's Turbo Tax Freedom Edition.
The program is available for free to people who make under those amounts. Experts will be available to help those in attendance with any problems they may have throughout the process.
"There will be Intuit volunteers there to help with the software and tax experts there to help with any tax questions," said Ken Briggs, who oversees the program for the United Way of Pima County and Southern Arizona.
Briggs said the event is a chance for those who want to file their taxes themselves, but fear a mistake may result in a penalty.
The event will be held Saturday from 9 a.m. to 4 p.m. at Pima Community College's Community Campus at 401 N Bonita Avenue.
Reservations are recommended, but walk-ins will be seen when possible.
Final appointments and walk-ins will be taken at 3:30 p.m.
To make a reservation, call (520) 903-3918.