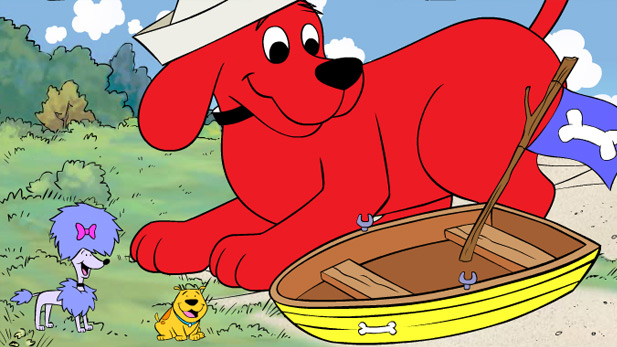 Clifford and friends look for buried treasure.
With his loving human, Emily Elizabeth, and dog pals, Cleo and T-Bone, Clifford inhabits a colorful island community, inviting viewers on a fun-filled journey through the dips and curves of childhood.
Clifford the Big Red Dog emphasizes good citizenship and the importance of community. Each episode concludes with a component of "Clifford's Big Ideas" - 10 different attributes children should learn to embrace - leaving them with something to think about and practice in their lives.
Clifford the Big Red Dog airs weekdays at 6:30 a.m., 9 a.m. and 8:30 p.m. on PBS Kids and at 6 a.m. on PBS 6