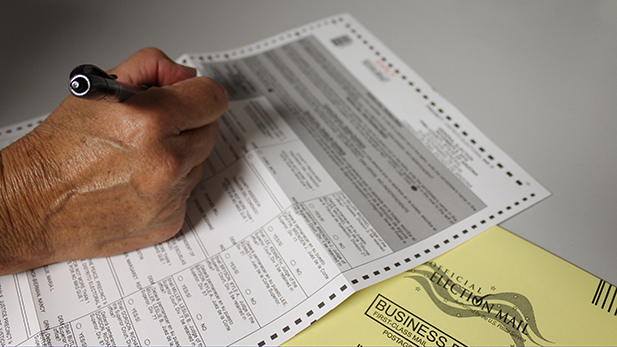 AZPM Staff
A Tucson political activist this week filed five proposed voter initiatives with the state, on topics as diverse as legalizing hemp farming and allowing citizens to convene their own grand juries.
Nicolas Guillermo, who said he has been a political activist since he was a teenager, said one of his proposals would allow farmers to grow hemp as an alternative to industrialised crops such as cotton.
"We don't have to be attacking each other between liberal and conservative values," Guillermo said. "If we all get behind hemp, we can drastically improve the economy and the ecology at the same time."
His other proposals are one to regulate agricultural chemicals, to protect the Oak Flat region from mining on the San Carlos Apache Reservation and one to encourage commerce using gold bullion or digital currencies like BitCoin.
Guillermo has until July 2018 to gather 150,000 signatures on each petition to get them on next year's statewide ballot.
He also is setting up an organization that would act as a kind of clearing house for citizens who want to organize petition drives.
"I'm doing it to give an opportunity to activists if they want to participate, to get in contact with me, and to work with me, and we'll build a grassroots movement," he said.
Guillermo's efforts come as the Republican-controlled Legislature is pushing bills to change the initiative process to make it more difficult for citizens to get measures on the ballot.
Among the strictures would be a requirement that petitions include signatures from all 30 legislative districts, proportioned to the number of votes cast for governor in each district.