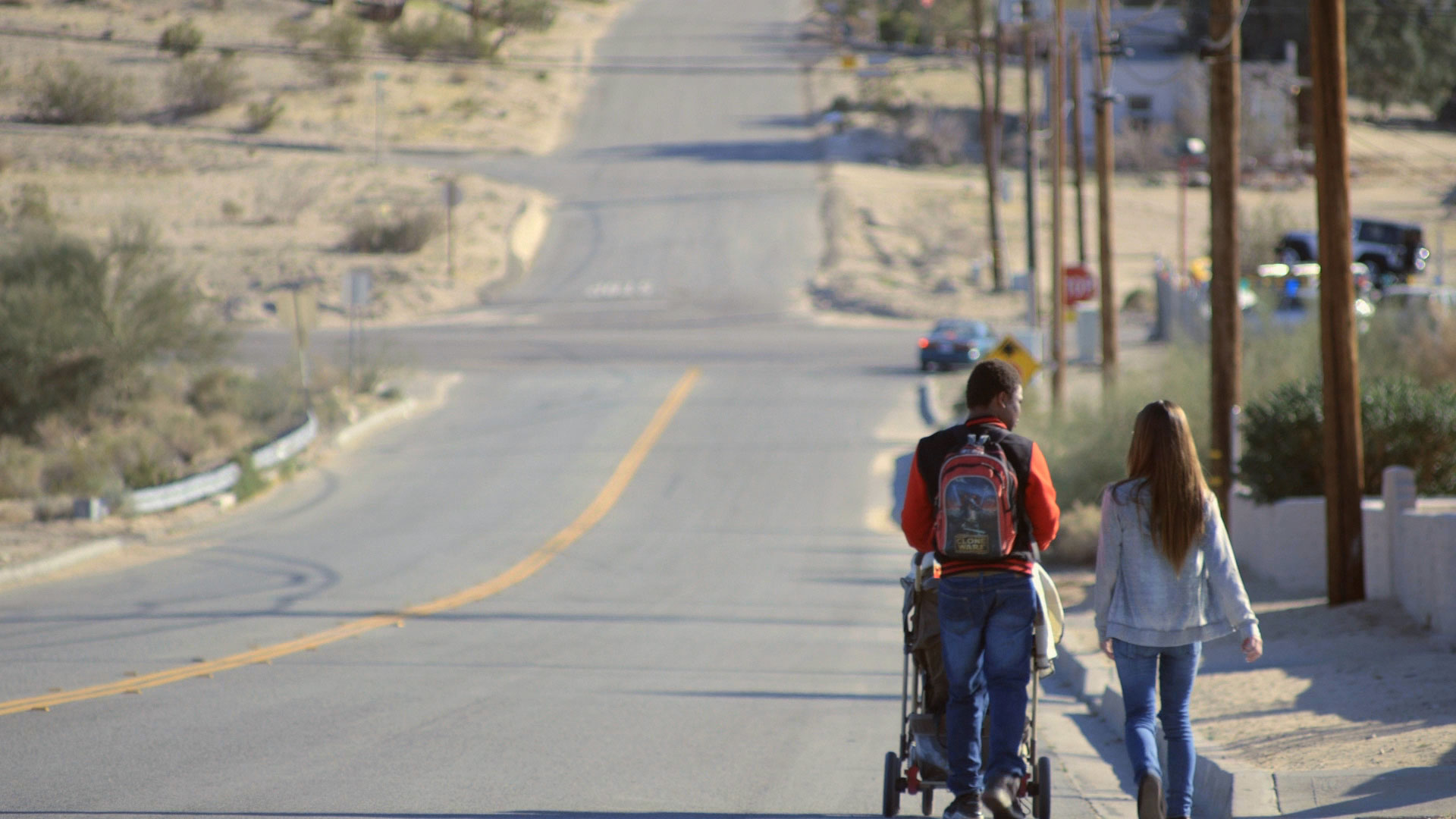 Students Lee Bridges and Layla Schneider walk with their baby towards a bus stop in Twentynine Palms, CA. (PHOTO: Courtesy of Low Key Pictures)
Located in an isolated and impoverished Mojave Desert community, Black Rock Continuation High School is one of California's alternative schools for at-risk students. Every student there has fallen so far behind that they have no hope of earning a diploma at a traditional high school — Black Rock is their last chance. But Principal Vonda Viland and the teachers at Black Rock are on a mission to realize the potential of students who have been deemed lost causes by the system. Powerful and inspiring, The Bad Kids follows Viland and her staff over a year as they coach at-risk students with compassion, respect, and a seemingly endless supply of patience. The film focuses on three students — Lee, a new father who can't support his family; Jennifer, a young woman grappling with sexual abuse; and Joey, an angry young man from an unstable home — as they work through the traumas and obstacles that rob them of their spirit and threaten their futures.
Independent Lens: The Bad Kids, Monday at 10 p.m. on PBS 6.