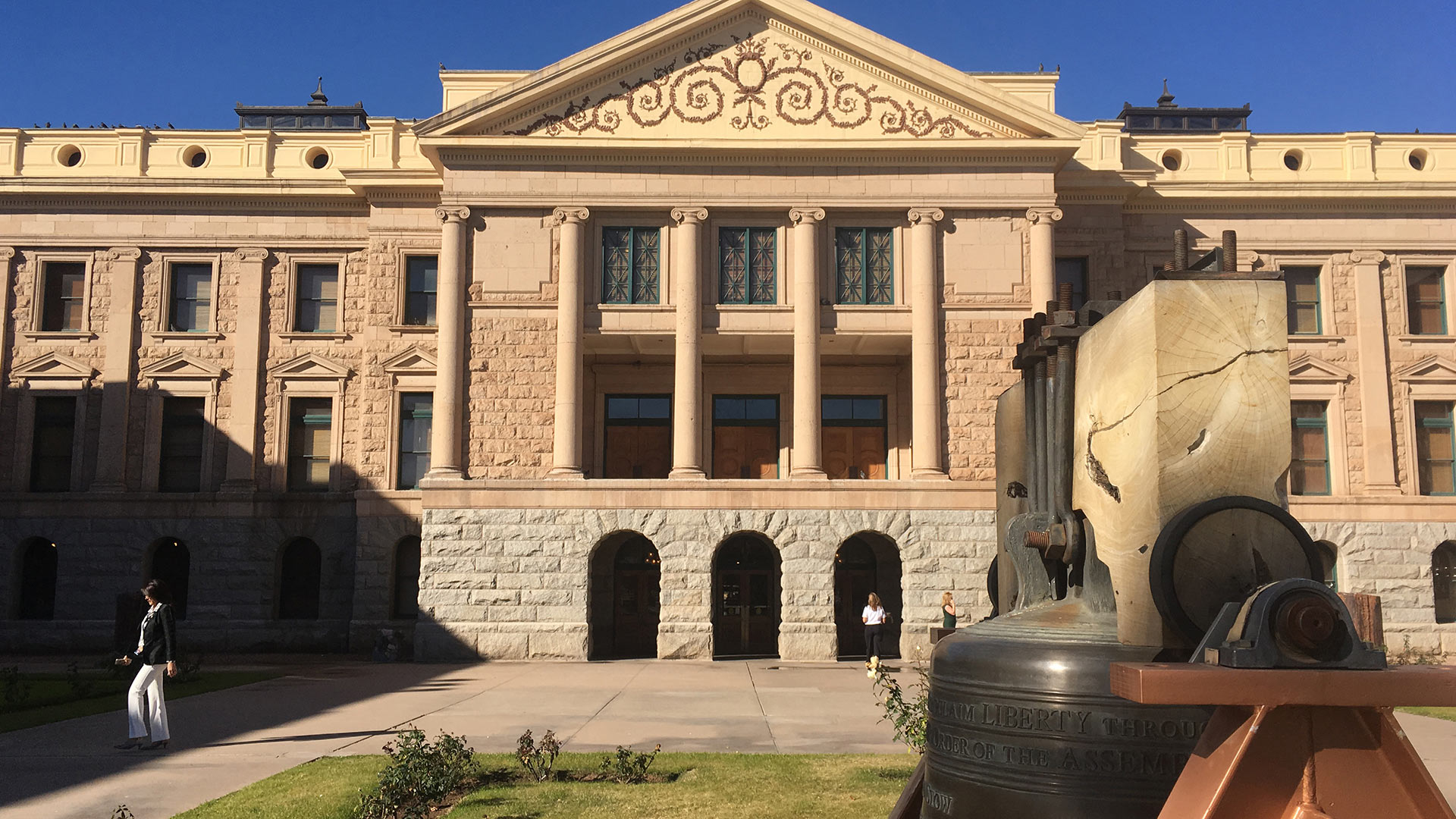 The Arizona Capitol Building. January 2017
Christopher Conover, AZPM
The Arizona Senate may vote this week on a bill that would ban campaigns from paying initiative petition gatherers on a per-signature basis.
The proposal, House Bill 2404, is meant to prevent fraud, said its sponsor, Rep. Vince Leach, a Republican from SaddleBrooke.
The requirements would apply to citizen initiatives only and not to politicians gathering signatures, Leach said.
"You have other methods of recourse there," he said. "No. 1 being every two years at the election box and more frequently, if desired, recall."
Opponents have called the bill a way to suppress citizen initiatives.

It has the backing of the Arizona Chamber of Commerce and Industry, which last week lost a court battle over an initiative petition that led to the constitutional amendment raising the state's minimum wage.