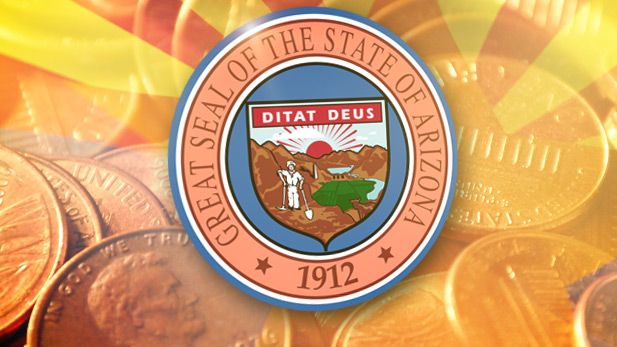 AZPM Staff
Arizona tax revenues grew slightly in February on the strength of assessments on insurance premiums and property, the Joint Legislative Budget Committee report showed Monday.
Total general fund revenues for the month were $406.6 million, 2.0 percent ahead of the budget projection and 2.2 percent ahead of February a year ago.
Corporate income taxes continued to lag as part of the state's financial picture, coming in $4.8 million below the budget projection. That brought the corporate tax revenue total for the first eight months of the fiscal year to $33.3 million below the budget projection, or 16.1 percent.
The legislative report said part of the issue is timing, with February a volatile month in which to view revenues because its the start of tax return season.
The Highway User Revenue Fund, made up of revenues from the state gasoline tax and vehicle and driver's license fees, was $3.2 million below the budget projection, or 2.7 percent. The fund is used to finance state and local street and road peojects.

See the state revenue report here
View at Google Docs | Download File