A collection of international children's books at the University of Arizona is getting more exposure.
The "Worlds of Words" collection is housed on the fourth floor of the UA College of Education. Outside the college, there's not a lot of publicity about the collection and people often are surprised to find out exists, but that is about to change.
"The collection is a collection of children's and adolescent literature that reflects the kinds of books that are available in the United States that are set in all different parts of the world," said "Worlds of Words" Director, Dr. Kathy Short. People can read the books to find out how people live in other parts of the world, she said.
The collection recently was cataloged and now is part of the searchable database within the UA Library system or any other library in the world. The books are not readable online, so patrons still need to visit the College of Education to look at the books, which cannot be checked out.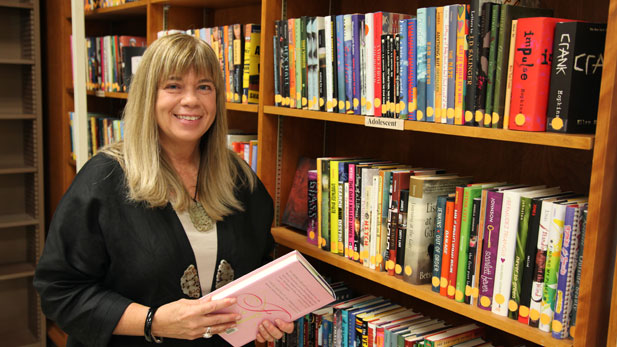 PHOTO: AZPM
Dr. Kathy Short
Dr. Kathy Short in the "World of Words" collection at the UA College of Education