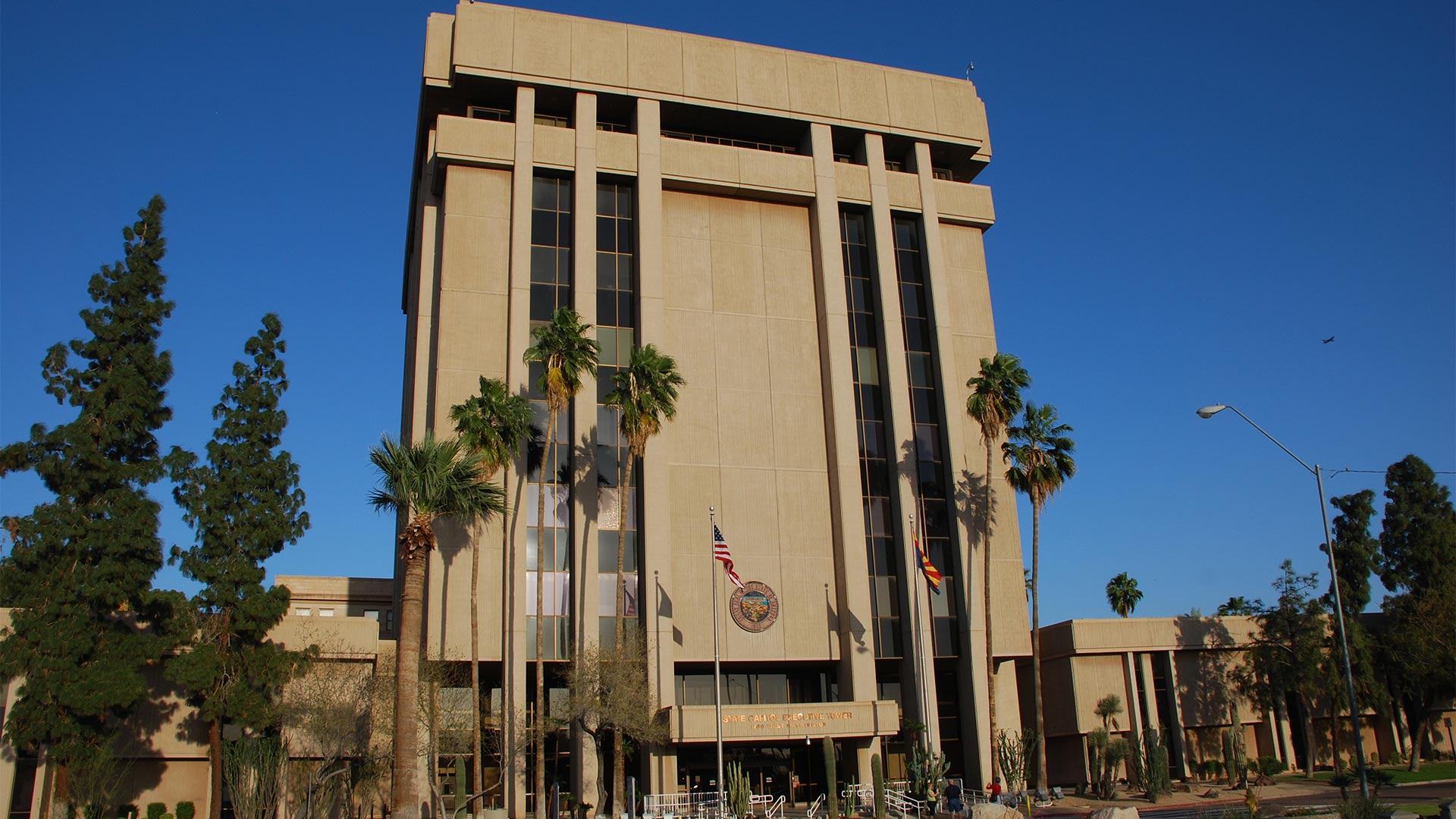 Arizona State Capitol Executive Tower
Adavyd
Gov. Doug Ducey wants universities to fund building maintenance by borrowing against sales tax collected on campuses, and that idea has been a snag in budget talks, a state senator said Wednesday.
The proposal, which University of Arizona officials estimated would bring the campus $400 million for much-needed repairs and maintenance, is not popular with mayors or many in the Legislature.
"The biggest mountain to climb in terms of the governor's desires is the university funding mechanism of the sales tax diversion, which is extremely unpopular," said Sen. John Kavanagh, R-Fountain Hills, vice chair of the Senate Appropriations Committee.
That is delaying further action on the budget, and a Democratic legislative leader said until then, her party's lawmakers don't have much to do.
"As Democrats, we have submitted a minority report to the Republicans letting them know where our budget priorities are," said Rep. Rebecca Rios, D-Phoenix, House minority leader.
The budget process is already slower this year because of a new subcommittee process in place under new leadership in the House. Budget writers said while that has put the process behind, it is not a real concern at this point.
Kavanagh said he anticipates a budget deal by April, but added: "I wouldn't book a European vacation before the end of June."
In past years, Ducey has refused to sign any bills until a budget is worked out. A spokesman for the governor said that's not the case, for now.