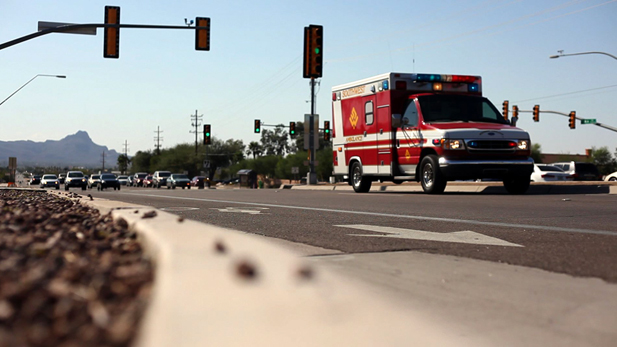 A new emergency communication network in Pima County is intended to help connect emergency responders who work in disparate public safety agencies.

AZPM
Pima County has rolled out a notification system to get information to the public in emergencies.
The system requires online registration at Myalerts.pima.gov.
Once enrolled, people can choose to receive text message alerts to their cell phone, emails, or both, said Judy Lynn, the community outreach coordinator with the county office of emergency management.
"This is in addition to all of the existing technology that the federal government has to reach people, so the emergency alert system that you see with your televisions and the wireless emergency alerts that already come to your cell phone," she said.
The Pima County emergency alert system also allows people to choose important locations for more tailored alerts.
"For instance, my profile has my home, my workplace, my parents' home in Tucson, my brother and sister-in-law, their home," Lynn said. But, she cautioned, it's for places where important people are, not for places you frequently do errands.
The county-wide system includes alerts from the cities and towns in Pima County, plus county departments that may have public safety information, such as the sheriff, transportation and flood control.