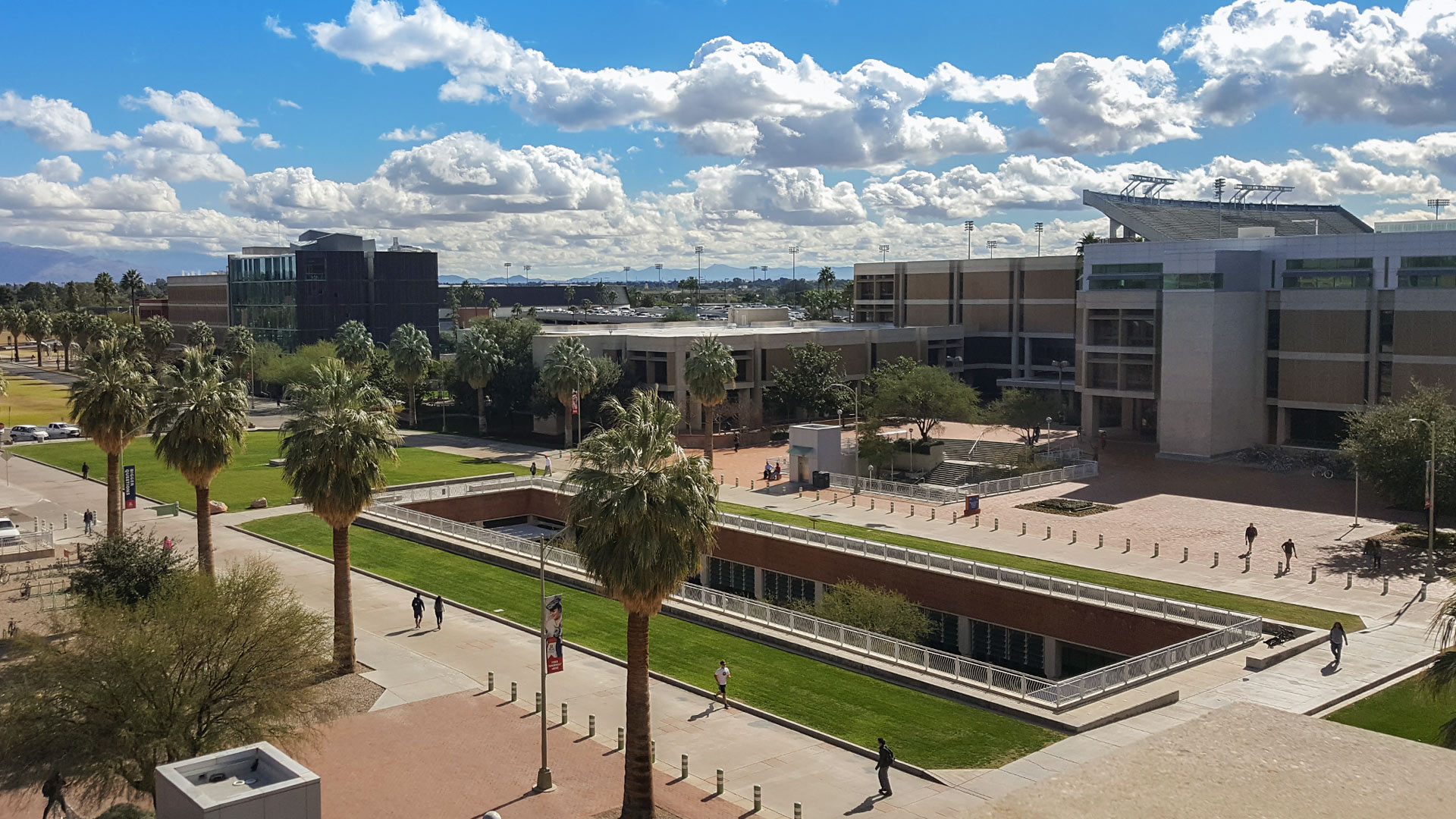 Looking down at the Integrated Learning Center on the campus of the University of Arizona. (PHOTO: AZPM Staff)
International applications to American universities have been down since the beginning of the Trump administration, and the University of Arizona is no exception.
Applications from foreign students for next year's freshman class are down 24 percent this year versus last.
As of April 3, the UA had received 1,721 applications from foreign students for the incoming class, compared to 2,279 on April 3, 2016.
Forty percent of the applicants this year come from China.
The deadline to apply for the UA's undergraduate programs is May 15.
Graduate applications are also down versus last year, but to a lesser degree, falling 9 percent.
Deadlines for graduate school vary, with some programs accepting applications through the end of summer.
UA international admissions
View at Google Docs | Download File