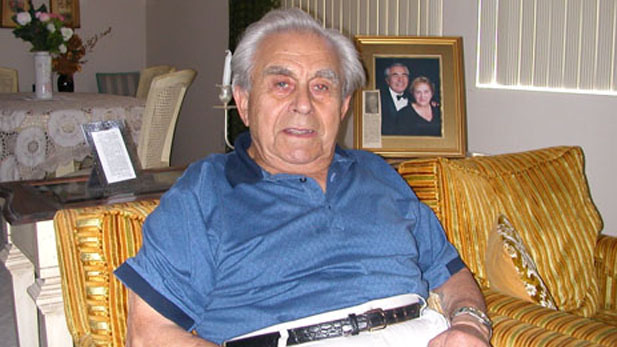 It took 86-year-old Bill Kugelman thirty years to speak about his experiences during the Holocaust, and he still gets emotional when he talks about the concentration camps. But once a month, he spends an hour telling his story to the young inmates at Pima County's Juvenile Detention Center. Most of the former gang-bangers and juvenile delinquents know next to nothing about World War II, but Kugelman's story makes them think more deeply about the freedom to make choices.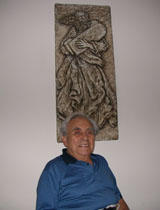 Bill Kugelman tells more about his experience during the Holocaust:
"From Auschwitz, they sent us to Landsberg. This was the worst. It was a death camp. They didn't gas you; they didn't shoot you; you just died. Whether it was hunger, or it was disease. Out of 3,000 men, within a couple months, there were hundreds left, and they kept resupplying.
We were housed in a ditch about 30 or 40 feet long and about three feet deep and three feet across. And on top of that ditch, there was an A-shaped roof. That was our lodging. Food was—what can I tell you. A square, like about three-quarters of an inch thick. This was the ration for the day. They gave you a cup of so-called coffee. It was not coffee. It was some chemical. It didn't taste like coffee. It was purple.
One year, '43 to '44 I believe, it was so damn cold all over the world. Unbelievable! We had nothing to cover ourselves but rags. I was lucky, I worked in cement. The cement bags were paper. I used to tear out the inner layer. Why? Because it was the cleanest. I covered my body as much as I could under my clothes. Why under my clothes? Because if a German guard had seen me, I would get shot. "You're stealing government property!"
The last week of the war, they were making us march who knew how many miles. Who knew what was going on? My younger brother, six-foot-two fellow, was so skinny that every bone in his body was visible. We were marching in the middle of the road and I looked for him next to me, he's not there. I go back in the column and he's sitting in the road. I say, "Joe, for god's sake, they're going to shoot you! He said, "I can't walk. I can't walk." How did he manage? After the column went by, he had long legs so he caught up. Then he sat down again. That's how he made it.
We were laying there in the morning and a couple of guys yelled that the guards are gone. An hour or so later, two GIs came. We were crawling up to kiss their boots. How these guys weren't scared to see these bundles of rags crawling to them, I'll never know. That's all we were. The bodies covered up in a few rags we had. The body was just barely holding up.
We started recuperating slowly. For some people it took years. Others, weeks. It took me about six months. Many didn't survive. Many many died after the war.
I think I'll leave it at that." -- From Bill Kugelman's talk to the youth at Pima County Court's Juvenile Detention Facility, July 2010
The Holocaust Education Project of the Jewish Federation of Southern Arizona
The Jewish Federation of Southern Arizona
Pima County Juvenile Detention Center