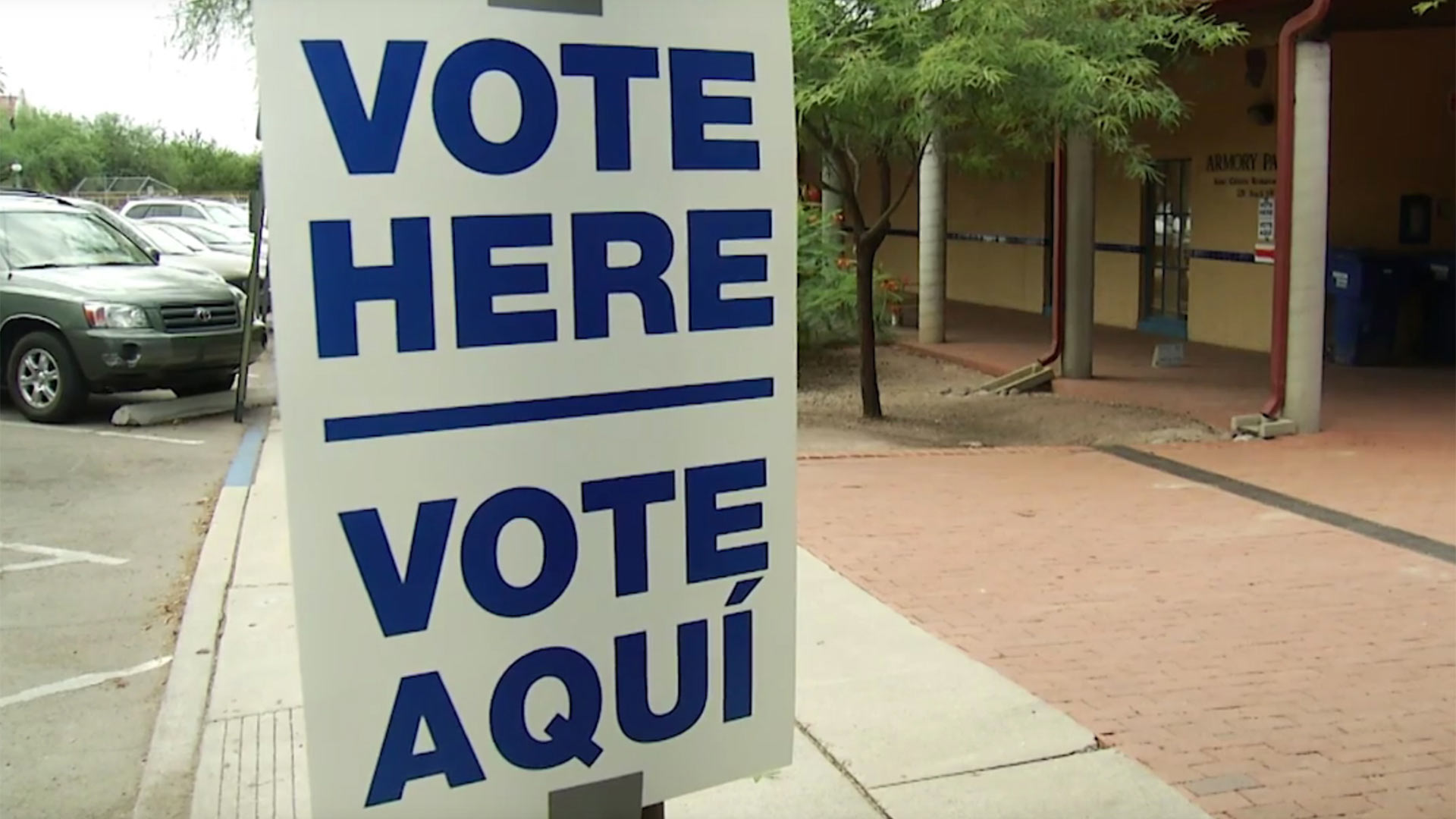 A vote here sign in Armory Park.
AZPM
Tucsonans must register to vote by April 17 if they want a say in the city's sales tax rate.
Tucson is asking voters to approve a half-cent sales tax increase, which would make the city sales tax 2.5 percent on taxable purchases. The revenue totals about $250 million, and 60 percent would go to police and fire, and 40 percent to streets. The tax would expire in five years.
This election is being conducted entirely by mail. All registered voters will be sent a ballot on April 26, and they must return it by 7 p.m. May 16 for their vote to count.
This is the first of three city elections in 2017:
Primary Election: Aug. 29
The primary election will narrow down candidates from each party running for a City Council seat. Of the three seats up for election this year, one is so far likely to have a primary. That's in Ward 3, where incumbent Democrat Karin Uhlich is not seeking re-election, and three other Democrats hope to win her seat in the primary: Felicia Chew, Paul Durham and Tom Tronsdal.
In Ward 5, Richard Fimbres faces no opponents so far.
General Election: Nov. 7
Ward 6 could see a general election if incumbent Democrat Steve Kozachik and Republican challenger Mariano Rodriguez each get on the ballot. This final election of the year will determine the next City Council. The winner of the Ward 3 Democratic Party primary would face Libertarian Julian Mazza in the general election.
Candidates have until the end of May to qualify for the ballot.
CORRECTION:
A previous version of this story incorrectly identified Julian Mazza's political affiliation.