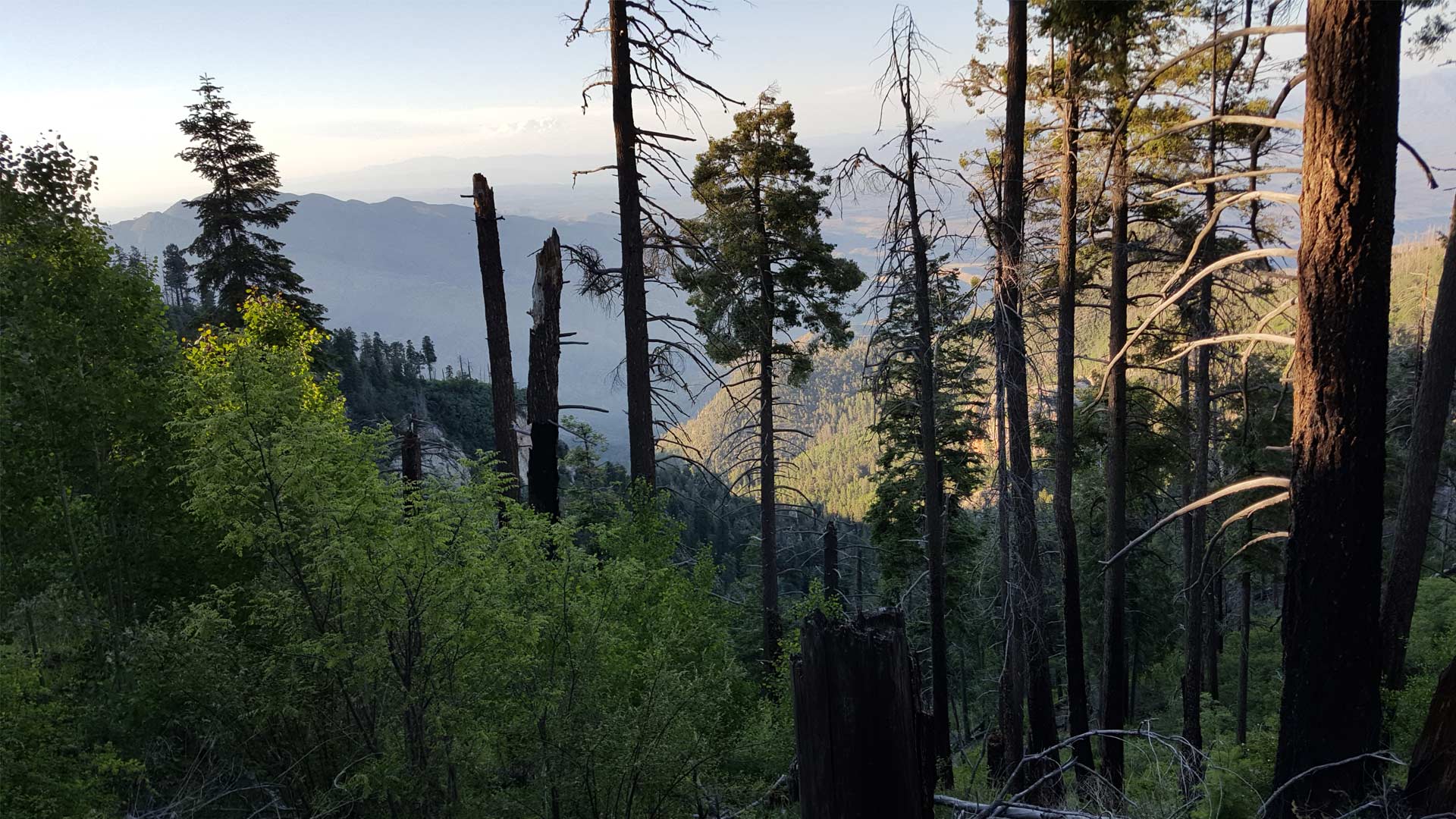 Looking down at the north slope of Mt. Bigelow in the Coronado National Forest.
AZPM Staff
Officials with the Coronado National Forest are asking the public for help identifying a person suspected of starting a fire on Mount Lemmon last Tuesday.
The Molino Fire, which burned 50 acres, was started by "recreational shooting," according to a press release.
Officials are looking for a man who was driving forest-green mid-90s Ford Explorer, which was parked at Milepost 4.5.
People with any information or who might have seen the incident are being asked to contact the Coronado National Forest Supervisor's Office at 520-388-8300.