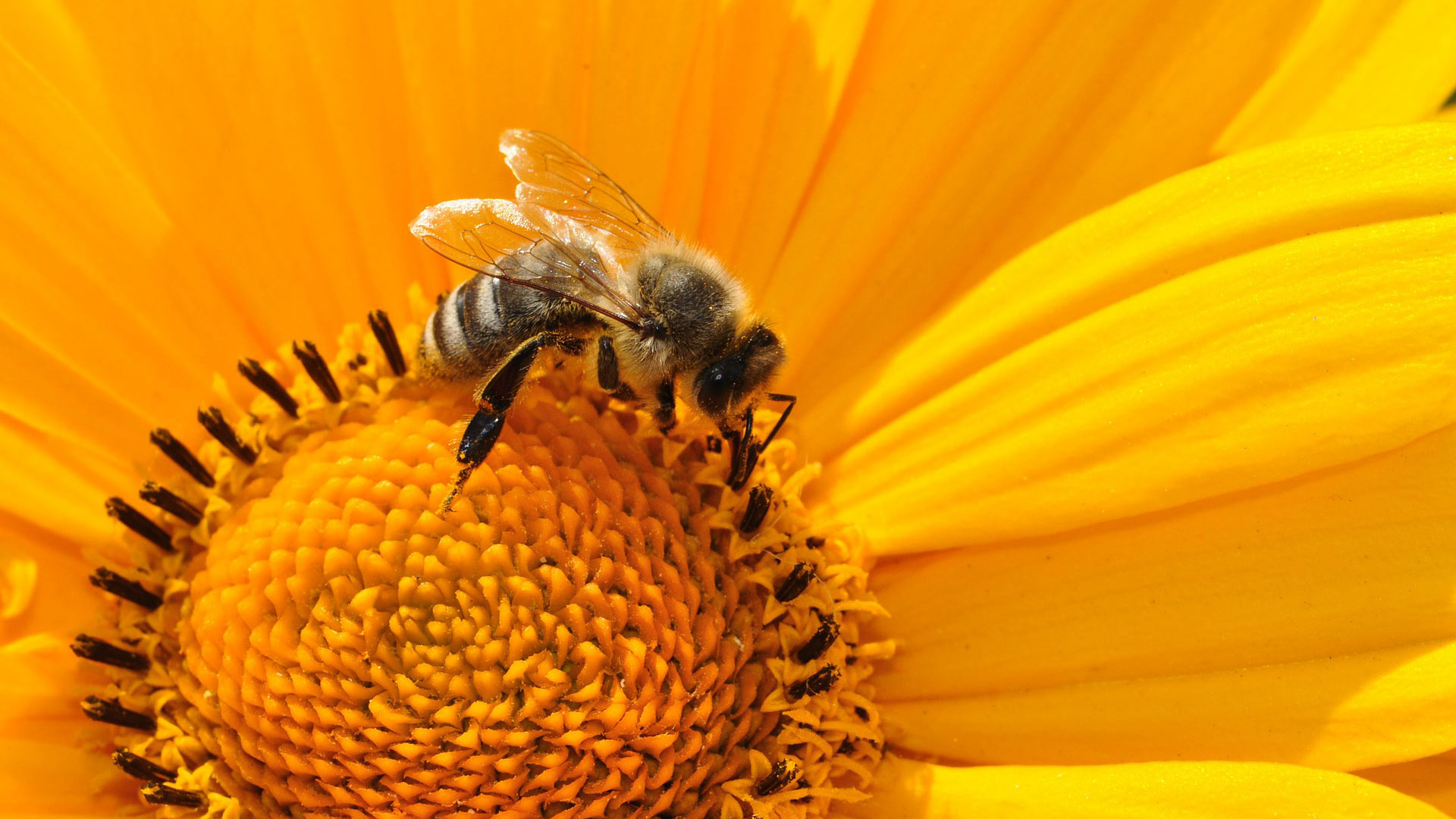 A bee gathers pollen from a sunflower.
It's bee season in Tucson, which means beautiful wildflowers, but also a measure of danger, according to Captain Barrett Baker of the Tucson Fire Department.
"The flowers are blooming, and there's just so much pollen and we'll see it through May," Baker said. "And we do still see bee swarms throughout the course of the year, but this, far and away, is the busiest time."
Last April, TFD handled over 90 incidents involving bee swarms. Most cases ended harmlessly, with bees moving on in a day or so, but one swarm killed two pets.
Human nature is to try rescuing an animal being stung by bees, Baker said. But in the case of an attacking swarm, he recommends finding shelter and calling 911.
"Generally speaking, if you enter into an area with an aggressive swarm, then they are going to let you know that," Baker said. "You're going to get an increased bee activity and they are going to come up and start telling you, 'Hey, don't come over here.'"
TFD will kill aggressive hives, Baker said, "but we try not to do that, obviously, if the bees are not bothering people, because they are an important part of nature."
If the bees are non-aggressive and on private property, it is the homeowner's responsibility to hire a private bee removal service, Baker said.
Since March 20 of this year, TFD has received 42 bee-related calls, none of which involved attacks on humans or animals.