The University of Arizona Poetry Center is celebrating its golden anniversary. The center commemorates its 50-year history, beginning this month, with readings from noted poets, concerts, workshops and more. The celebration runs through the end of spring, with most of the events being held at the center at 1508 E. Helen St.
Some of the famous poets who will be visiting the center over the coming months include former U.S. Poet Laureate Billy Collins and Pulitzer Prize winner Gary Snyder.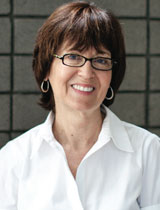 Gail Browne, UA Poetry Center Executive Director
"Because the Poetry Center does so much and is such a vital part of our arts community here in Tucson, we decided that we couldn't just celebrate in the month of November, which is our official founding." says Executive Director Gail Browne. "Every month, we're going to specialize something particular to our history, or to our outreach, to our collaborations with others."
The UA Poetry Center also is getting ready to offer its audio and video collection online. The first selections should be available by the end of October.

The center was founded in 1960 by Ruth Stephan, who donated a few houses and 500 books. That collection now exceeds 70,000 items.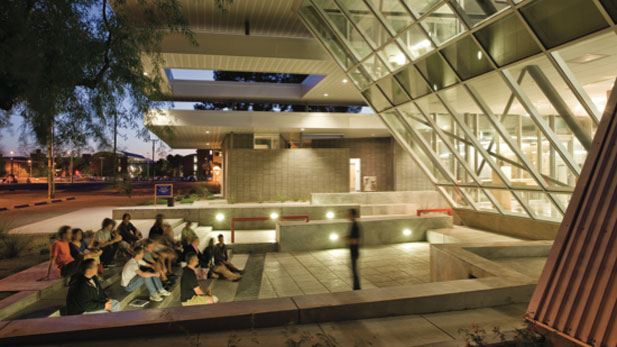 PHOTO: Robert Reck
A reading at dusk at the Hillman Odeum
A reading at dusk at the Hillman Odeum, outside the UA Poetry Center (Photo: Robert Reck)