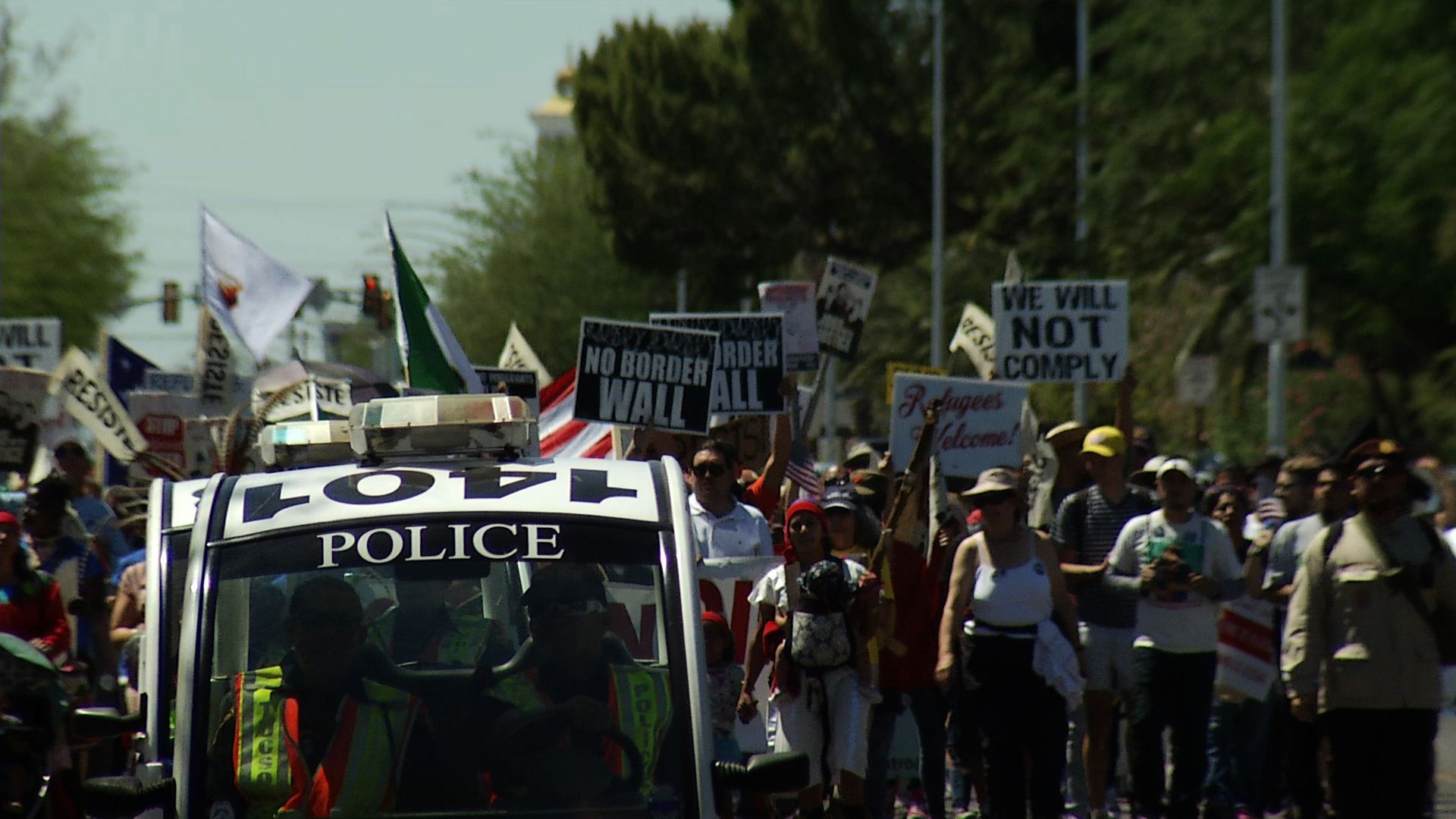 Three hundred demonstrators marched from Tucson's south side to Armory Park, May 1, 2017.
AZPM Staff
A group calling itself the "May Day Coalition" marched in Tucson to represent immigrants, women's rights, education and workers rights.

An estimated 100 people gathered at El Casino Ballroom in South Tucson to make the mile and a half march to Armory Park in downtown Tucson.
There were activists with environmental concerns and groups worried about what they call an erosion of LGBT rights.
There were former teachers wanting to keep attention on public education funding in Arizona and there were union representatives concerned about minimum wage workers. The largest group at the May Day March was made up of human rights advocates marching to draw attention to the treatment of immigrants in Arizona.
The numbers of marchers grew to around 300 and were escorted by Tucson police, who closed South Fourth Avenue.
One of the march's organizers was Eduardo Quintana, who said the common denominator for all the groups was opposition to Trump administration policies.