Hear about the Tucson Young Professionals, a group that's seeking out ways to retain Arizona's college graduates and spur new business.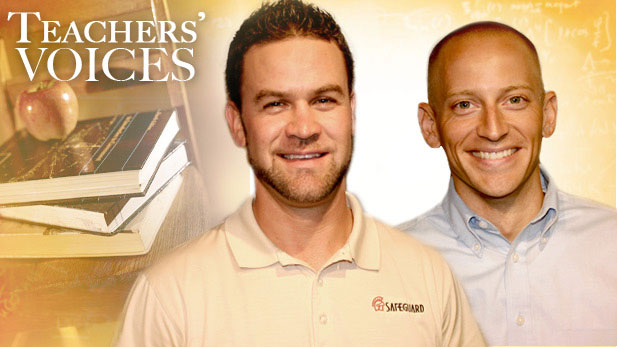 Teachers' Voices: Ben Korn & Jeff Ell (PHOTO: AZPM)
Ben Korn, president (left), and Jeff Ell, president-elect of Tucson Young Professionals (right)
The goal of the Tucson Young Professionals is to promote, attract, and retain young professionals in Tucson.
Hear from TYP's president and president-elect, Ben Korn and Jeff Ell, as they discuss how our state's education system effects young families who are thinking about staying or moving to Tucson.
To hear more stories, visit the Teachers' Voices archive.
(Funding for the production of Teachers' Voices is provided by Wells Fargo and the University of Arizona College of Education. The series is produced by Matt Felix for Arizona Spotlight.)