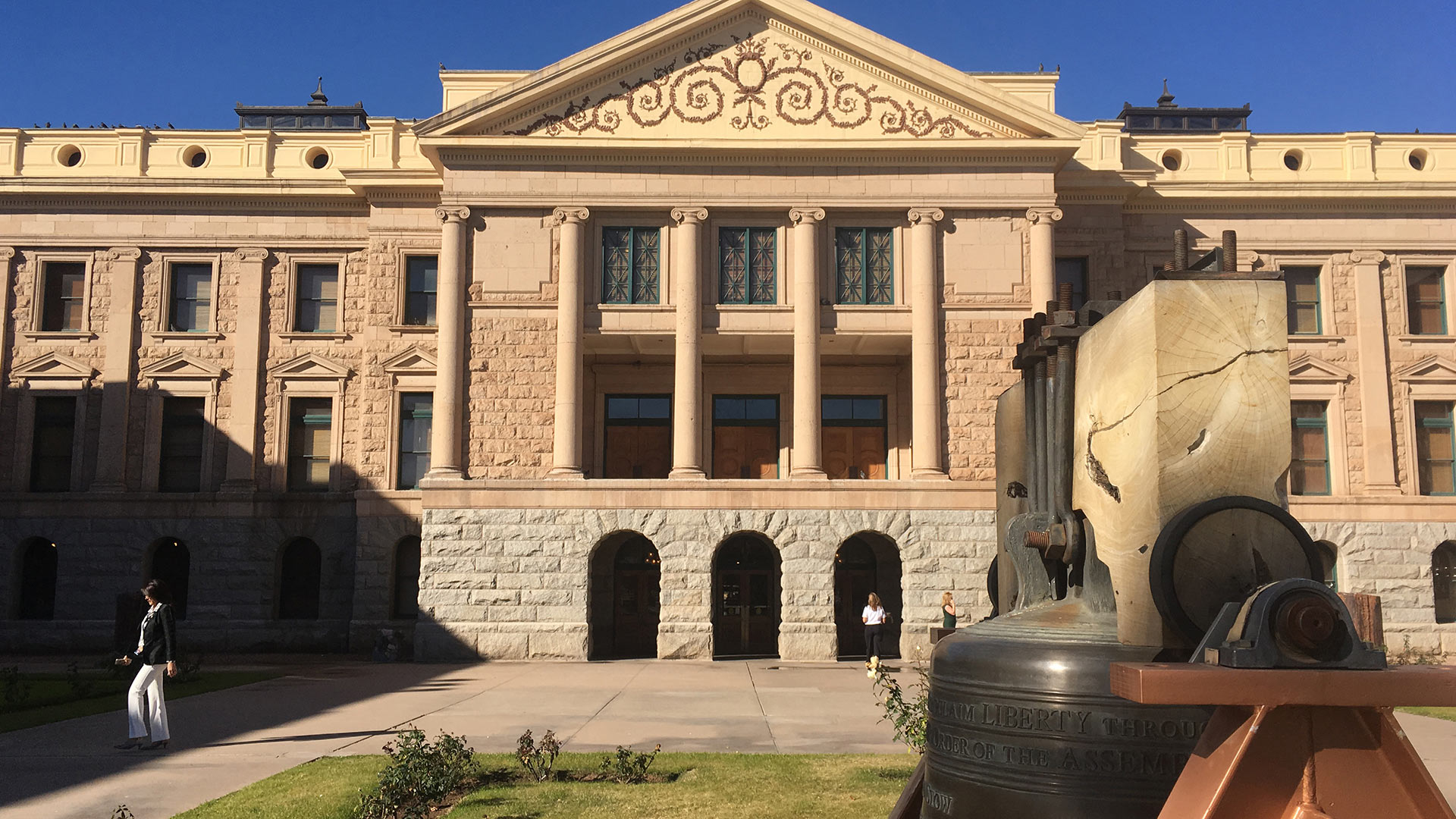 The Arizona Capitol Building. January 2017
Christopher Conover, AZPM
The House and Senate are working their way through the final bills of the 2017 legislative session.
Sen. David Bradley, D-Tucson, rated the overall session as neither too good nor too bad.
"The biggest win for Pima County is the bonding for [the University of Arizona], I suspect," Bradley said.
The bonding program allows the UA to borrow up to $400 million over 30 years to help pay for building construction and maintenance. That money will not become available until 2019.