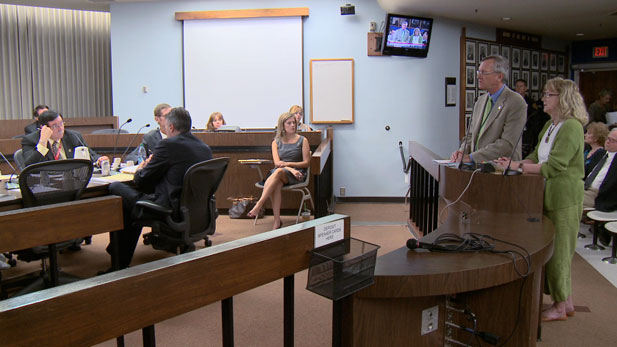 In an effort to save Channel 12, the City Channel, Mayor and Council will consider three proposals that would facilitate a merger between Channel 12 and Arizona Public Media.

AZPM
Tucson 12, The City Channel, is a government information channel operated by the City of Tucson. Ann Strine is the director of information technology for the city, and her department operates Channel 12. The station is housed on the second floor of the Pioneer Building Downtown. She says that their productions have been recognized with numerous awards, and the channel has been named Government Channel of the Year ten times.

Channel 12 is considered an important source of information for the public. However, at an annual cost of $900,000 it's become difficult to justify the expense during the current budgetary shortfall. A proposed merger of Channel 12 with Arizona Public Media will be up for discussion during the next city council study session on Tuesday September 28th. For many, it's clear that there is value in preserving the channel, but it's also clear that the financial situation faced by the city is unlike any in recent memory. The proposed merger is projected to cut the city's expense by up to three fourths.
Strine acknowledges that the dilemma is difficult for the Mayor and Council, but she hopes that the city will decide to continue with at least the base-level proposal. She says that if the channel is completely eliminated the chances of it ever being rebuilt are non-existent.

In an effort to save Channel 12, the City Channel, Mayor and Council will consider three proposals that would facilitate a merger between Channel 12 and Arizona Public Media. (VIDEO: AZPM)