The Arizona Cancer Center, at the University of Arizona, is part of a new international skin cancer consortium. A $500,000 grant from the Atlantic Philanthropies will create the Pan-Pacific Skin Cancer Consortium, in which the center will join the Queensland Institute of Medical Research in Australia.

The two institutions will use the money to fund new international collaborations in the latest research into skin cancer, which is prevalent in the United States and Australia. Arizona has one of the highest overall skin cancer rates in the world, but not as high as in Australia.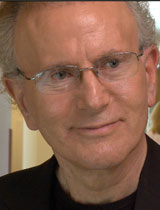 Dr. David Alberts, Arizona Cancer Center Director
"The Australians, especially those on the Gold Coast and Brisbane, have the highest skin cancer rates in the world," says Dr. David Alberts, Director of the Arizona Cancer Center. "So, their rates are roughly twice ours and ours are roughly four to seven times those in Minnesota and New Hampshire."
Alberts says while Arizona can learn a lot from Australia, in terms of prevention, Australia can learn a lot from the Arizona Cancer Center about high technology and drug development.
The new collaboration will link researchers, teachers and students from Australia and the United states to improve efforts in prevention, detection and treatment of skin cancer.