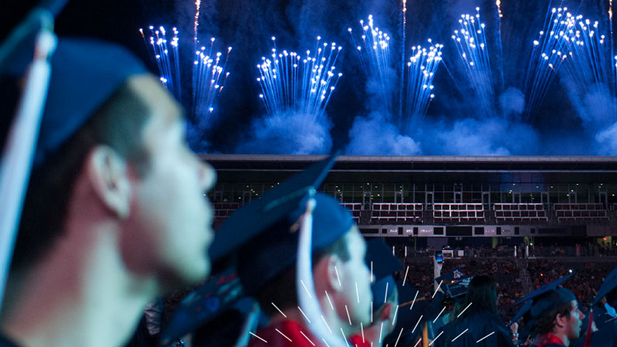 Photo courtesy of the University of Arizona
An estimated 6,800 students will earn degrees from the University of Arizona this week, including undergrads, graduates, medical doctors and Ph.Ds.
The UA says 4,000 graduates and 40,000 guests are expected to attend commencement Friday evening at Arizona Stadium.
Among the Class of 2017 are:
VIEW LARGER Courtney Barnes
Courtney Barnes is earning her bachelor's in psychology from UA Online. The mother of three will start Chicago Theological Seminary's Master of Divinity program this fall. "My hopes for the future are to be a hospice chaplain," she said. "To work with people who are at the end of their life journey and to be able to comfort them and to help them find a sense of peace within their own heart at that time of life."
VIEW LARGER Matthew Wall
Matthew Wall, who will graduate with honors with a Bachelor of Science in business administration, majoring in accounting and minoring in Spanish and government and public policy, stayed busy during this four years at the UA. He served as a Resident Assisitant, wrote about sports for the Daily Wildcat, and worked as a campus tour guide. His hopes? "Just to make other smile and have some sort of impact on the community as a whole." Wall will start a masters degree at Arizona State University next semester.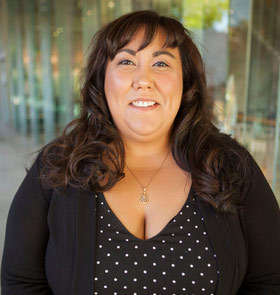 VIEW LARGER Jessala Grijalva
Jessala Grijalva is a 32-year-old single mother of three daughters. She returned to the UA in a large part for her children. "I wanted to set a good example and show them it can be done," she said. Grijalva, who will graduate Magna Cum Laude with a Bachelor of Arts in government and public service and a minor in organizational leadership, plans to now pursue a master's degree in economics and a doctorate in public policy with a focus on inquequality.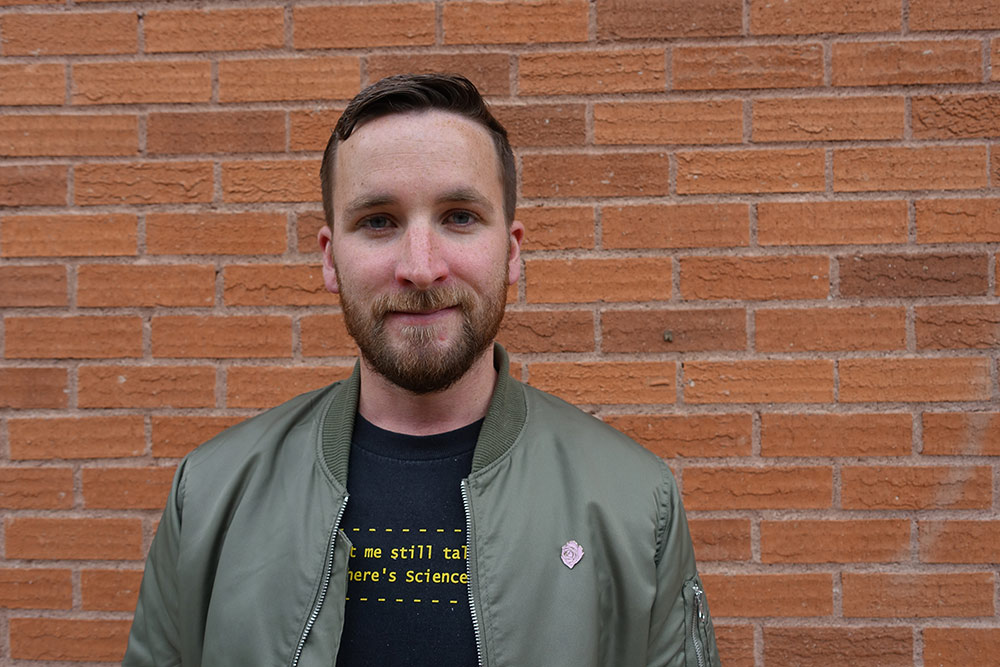 VIEW LARGER James Keane
James Keane is earning a doctorate from the Department of Planetary Sciences and Lunar and Planetary Laboratory. During the past six years he's focused on how planets spin and has worked on three NASA missions: GRAIL, the Lunar Reconnaissance Orbiter, and OSIRIS-REx. He's heading next to Caltech for his postgraduate work, and says he hopes to take on more leadership roles at NASA.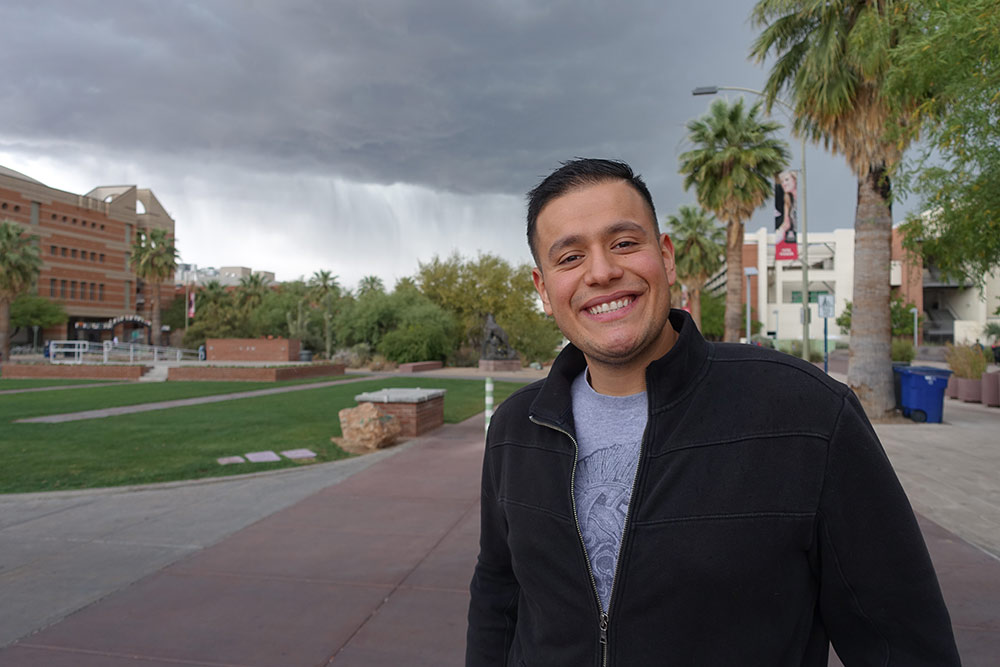 VIEW LARGER Albert Alan
Albert Alan, who will graduate with a Bachelor of Science in health science, a Bachelor of Science in neuroscience and cognitive science, and a Bachelor of Arts in sociology. Alan was homeless for three years before starting at the UA. "I knew education was my way out," he said. During college, Alan started a pro-bono tutoring service for underserved STEM students. He also works with the Borderlands Food Bank to donate food to homeless shelters around Tucson. Alan will join the UA's Pre-Medical Admissions Pathway program, which offers a dual M.S. in cellular molecular medicine and M.D. degree. "My hope for the future is getting through medical school," he said. "And to really be an innovator in health policy."
The UA's 153rd Commencement ceremony will begin at 7:30 p.m. Friday at Arizona Stadium.