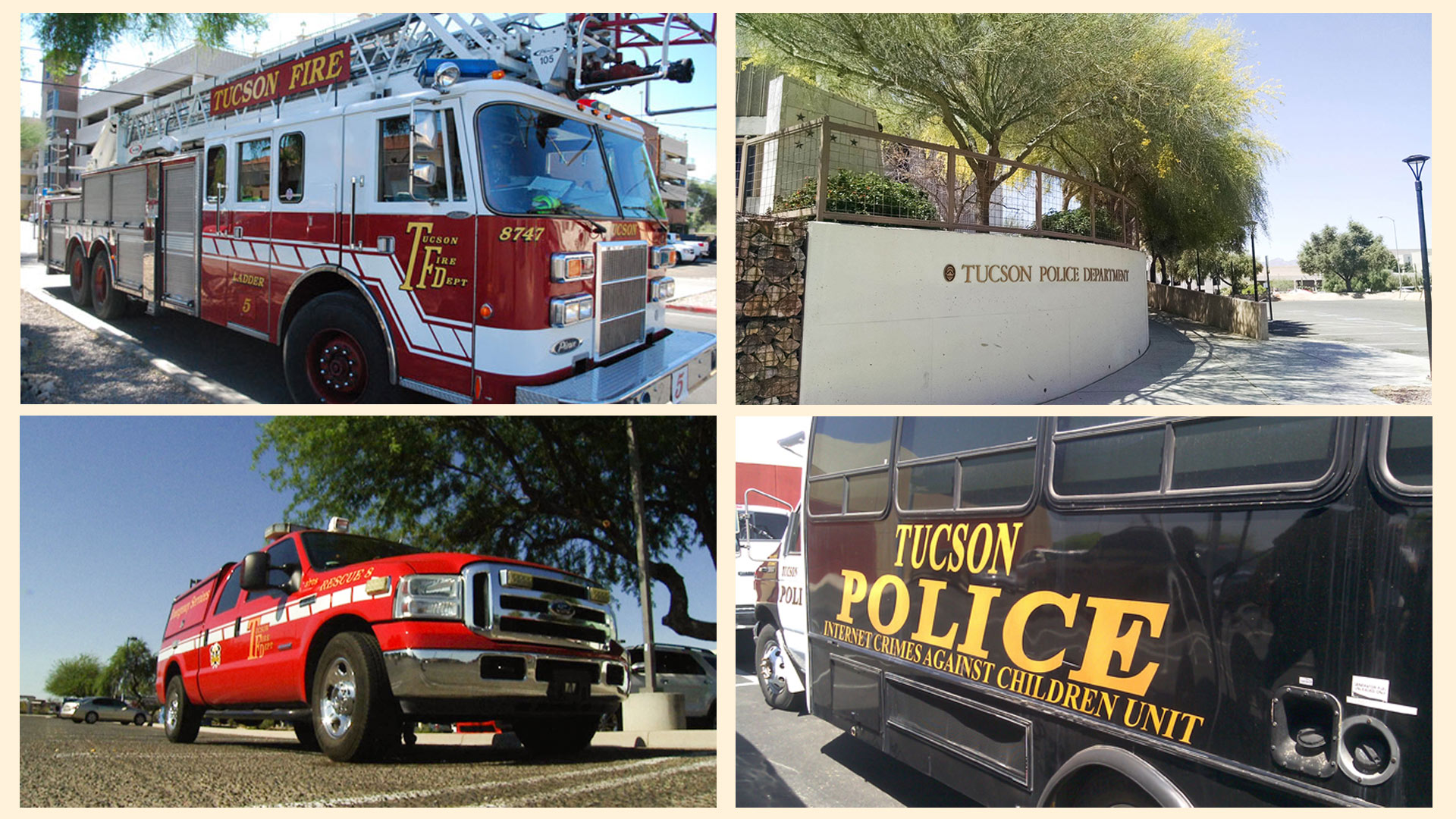 Money from the proposed sales tax would feed the budgets of Tucson police and fire departments.
AZPM Staff
Tucsonans have until 7 p.m. Tuesday to cast and turn in ballots in the special city election on a half-cent increase in the sales tax.
The city reported receiving 64,605 ballots as of day's end Friday in the all-mail election. That is a little more than 25 percent of the ballots mailed to registered voters.
The ballot has one issue, Proposition 101, to increase the city sales tax rate from two percent to two and a half percent. City officials estimate that would raise 250 million dollars over the five-year life of the increase, for public safety equipment and street maintenance and repairs.
An estimated 1,667 voters who recently changed addresses in Tucson did not receive ballots due to a clerk's error, according to the Arizona Daily Star.
City spokeswoman Lane Mandle said those voters have been contacted by phone and postcard and can visit one of seven voting locations to receive a replacement ballot until the polls close at 7 p.m Tuesday.
Ballots may be dropped off Monday until 5 p.m. at the City Clerk's Elections Center, 800 E. 12th St. Ballots also can be dropped off there between 6 a.m. and 7 p.m. Tuesday and at:
City Department of Housing and Community Development, 310 N. Commerce Loop Parkway.

Morris K. Udall Regional Center, 7200 E. Tanque Verde Road..

Donna R. Liggins Recreation Center, 2160 N. 6th Ave.

William Clements Recreation Center, 8155 E. Poinciana Drive.

El Pueblo Senior Center, 101 W. Irvington Road.

Parks and Recreation Administration, Randolph Park, 900 S. Randolph Way.
The ballot count will begin after 7 p.m. Tuesday, with results expected within two hours.