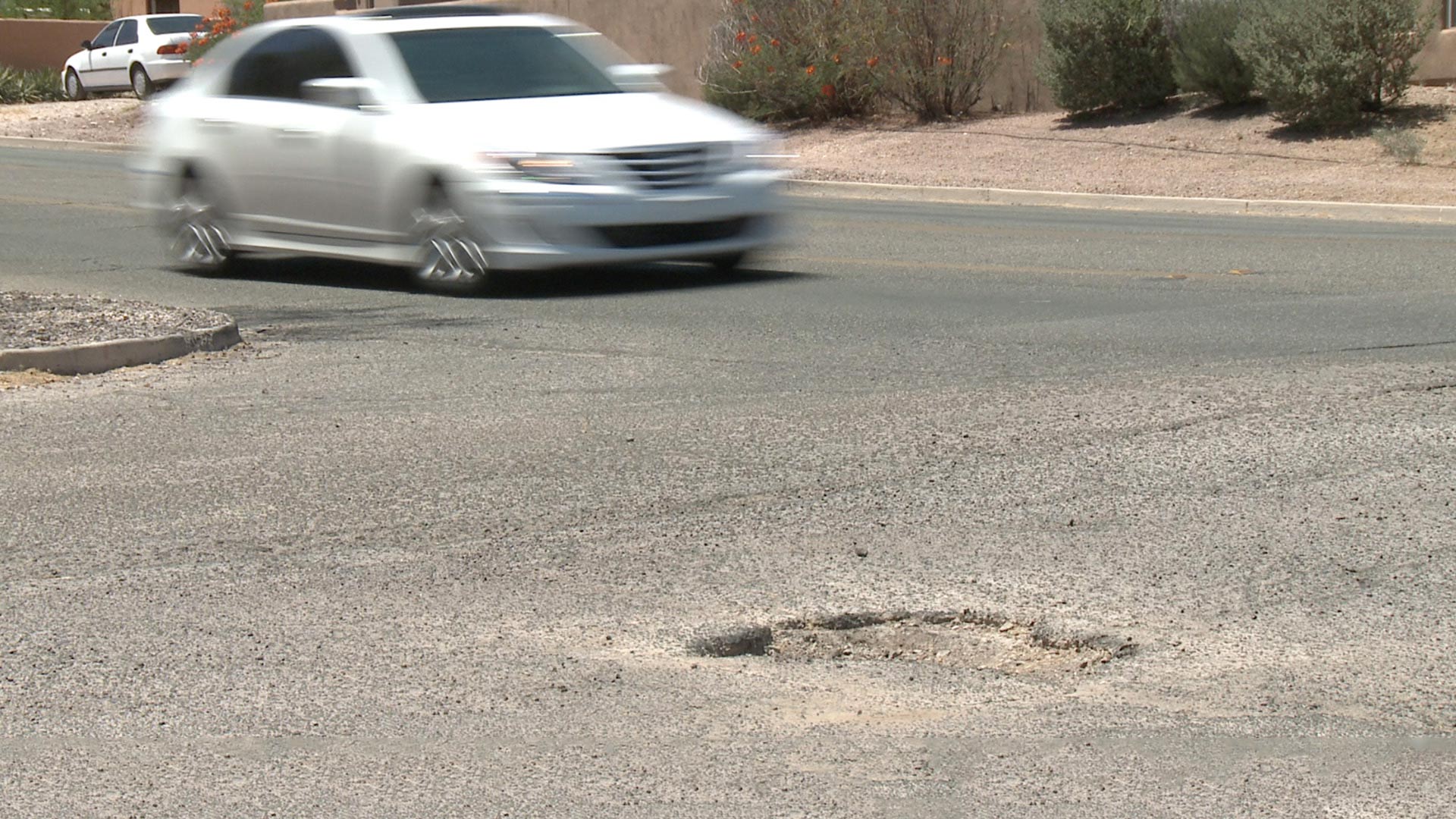 A car travels near a pothole on a Tucson-area street.
Pima County should dedicate $100 million in property tax revenues for the next five years to pavement preservation and neighborhood street repairs in all parts of the county, the government's top administrator proposed Wednesday.
The proposal from County Administrator Chuck Huckelberry came the morning after city of Tucson voters approved a sales-tax increase to raise $250 million in five years, $100 million of which would go for street repairs and maintenance.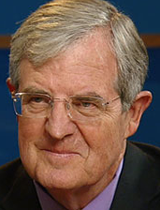 Pima County Administrator Chuck Huckelberry. (PHOTO: AZPM)
Huckelberry's proposal would include a small tax rate increase in its first year, costing the owner of a house with the county's median assessed valuation $18.47 more, a county press release said.
In the second through fifth years, the 25 cents dedicated to streets would be offset by lowering the overall rate that same amount, the press release said.
"As the Board of Supervisors is aware, every option to increase transportation investment for pavement preservation and road repair has been exhausted, not only this year but in previous years," said Huckelberry's memo proposing the plan. "The state gas tax, which stands at 18 cents, has not been raised in 26 years."
The plan would raise $19.5 million in the next fiscal year and go up slightly in each of the subsequent four years as property values rise, the county press release said.
It said the money would be applied in both unincorporated parts of the county and in the cities and towns, because "the proposed 25-cent primary property tax would be levied countywide." The money would be doled out proportionally based on each municipality's assessed property value.
What Huckelberry calls the plan the Pavement Preservation, Road Surfacing and Repair Plan will be presented to the Board of Supervisors at its meeting next Tuesday.