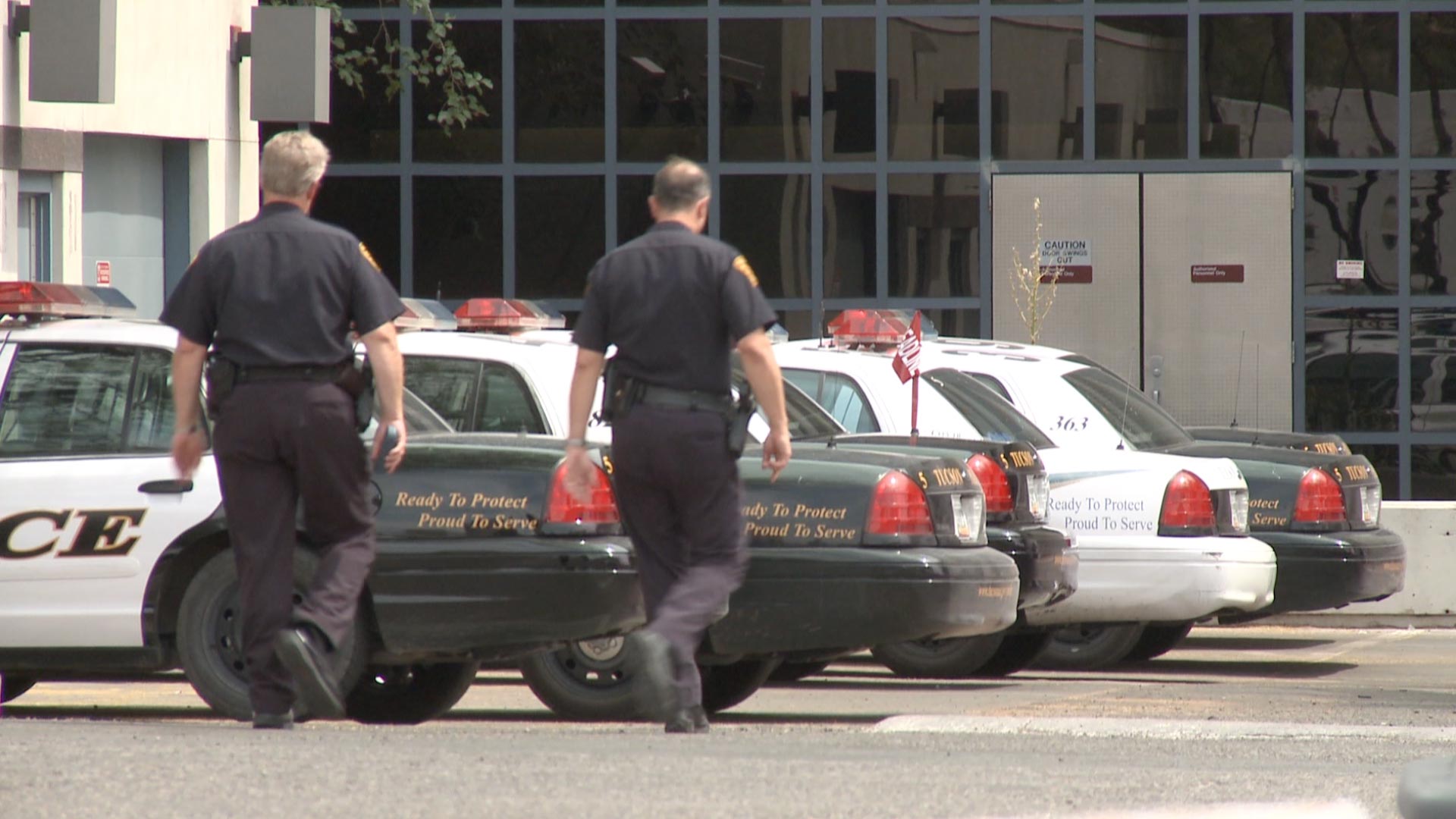 Parked Tucson Police Department cars.
AZPM Staff
The Tucson Police Department will provide all of its personnel with training in mental health first aid in partnership with a local behavioral health organization.
Police Chief Chris Magnus said one of every eight calls to his department involves someone with a mental health issue or struggling with an emotional crisis. He wants his staff – in the field, answering emergency calls and in administrative positions – to know how best to respond.
"The more our officers are prepared to deal with folks who have these needs, the better we can connect them to services, the better able we are to keep them out of jail, which we know is going to be costly and, in most cases, make things worse," he said.
For 15 years, the department has offered 40 hours of intensive mental health crisis intervention training to officers who volunteered. Magnus says about 70 percent of patrol officers have taken that training.
And for the past two years, police cadets have had the eight-hour first-aid program as part of their academy training. Magnus says the required basic training includes teaching officers what not to do when dealing with a person who may be in a crisis.
Cenpatico Integrated Care is donating training materials to the department. Magnus says 500 field officers will have taken the first aid training by this fall.
A community mental health awareness event takes place Saturday at Himmel Park, 1000 N. Tucson Blvd.