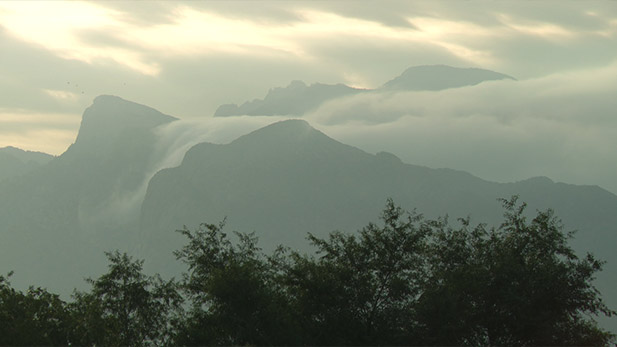 Clouds build up over the Catalina Mountains.

AZPM Staff
The official monsoon forecast for this year is a shrug.
In a video released online Wednesday, Weather Service meteorologist Glenn Lader said near-normal ocean temperatures, coupled with a deeper than usual snowpack in the Rockies, mean there's an equal chance of above-normal and below-normal rainfall from mid-June through September:
"Obviously, there are a lot of moving parts here," Lader said, "and none of these factors we discussed lend a tremendous amount of confidence to the monsoon outlook in themselves. Taken together, we are seeing some clearly mixed signals."
While the rainfall forecast is unclear, the temperature forecast is not. Lader says the three-month outlook for Arizona, and most of the country, is for warmer than normal temperatures.
The monsoon season in the Southwest officially runs from June 15 through Sept. 30.