Guitarist Domingo DeGrazia & violinist Beth Daunis create music that is distinctly Southwestern, even as they embrace influences from around the world.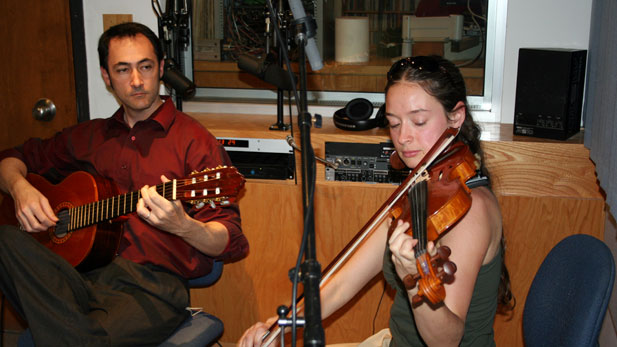 Domingo DeGrazia's music
DeGrazia Gallery in the Sun events calendar
As the youngest son of the acclaimed artist Ted DeGrazia, Domino DeGrazia grew up being encouraged to explore his creative gifts. Beth Daunis found herself drawn to music, and the violin, from a very early age. As their conversation with Luis Carrion reveals, both come to the Southwestern desert from different places, but both connect with it in a vital way that is clearly expressed through their music.
Domingo and Beth visited the KUAZ Studios in March, 2010 to record a few of the tunes that are also featured on their new CD release, The Bluest Sky.