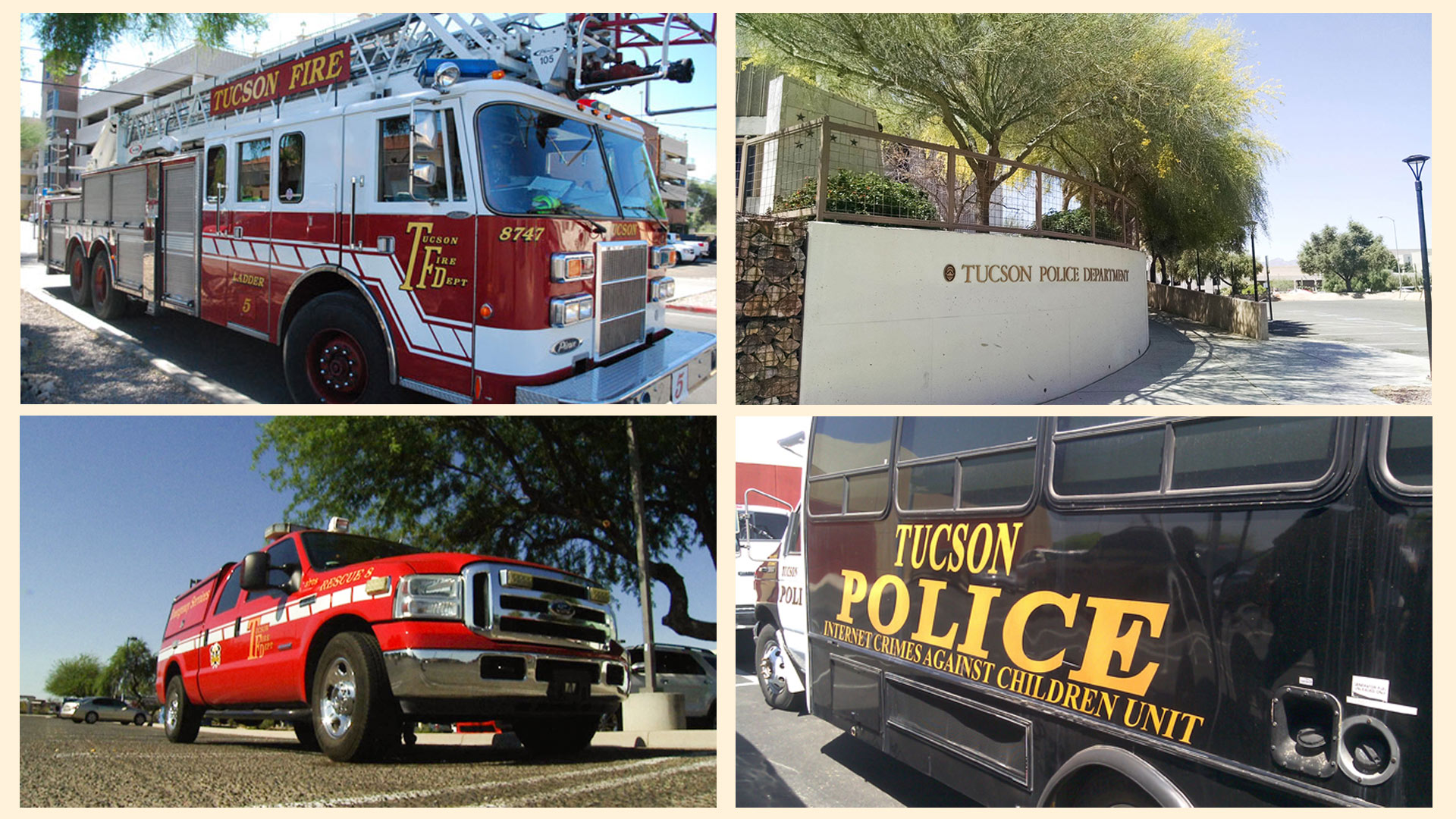 Money from the proposed sales tax would feed the budgets of Tucson police and fire departments.
AZPM Staff
Tucson City Manager Michael Ortega has begun working on how to spend some of the tax revenue that will soon come to the city as a result of voters approving a half-cent sales tax increase, he said.
Voters saw a list of specifics the city would spend the money on, and Ortega said it is time to start placing orders for the police and fire departments.
"Some of the equipment and some of the vehicles have long lead times, so we can order those almost immediately," Oetega said.
He said a police car can take 12 to 18 months to manufacture.
"The (City) Council will be more than likely soliciting applications and interest in an oversight commission, and there's two of them," he said. "There's one for roads, and there's also one for the public safety."
Ortega said those are for accountability.
"They'll basically be providing an annual report to the council to ensure that all of the expenditures that were told to the voters was in fact what was accomplished," he said.
If you shop in Tucson, you will start paying the increased sales tax July 1, and Ortega said the city will likely see that revenue starting in September.