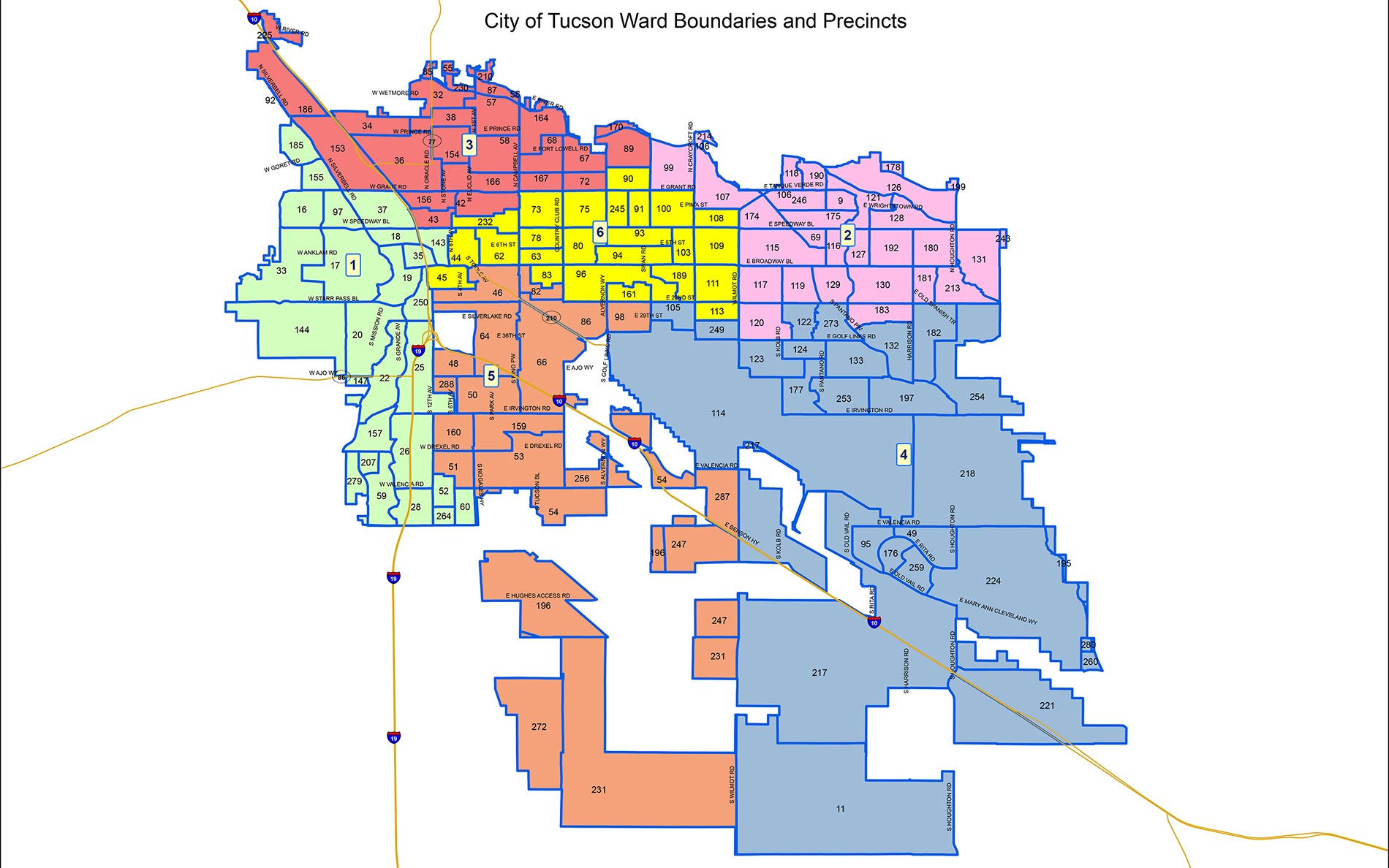 VIEW LARGER City of Tucson ward boundaries and precincts.
Three seats on the Tucson City Council are up for election this year, and one is uncontested, meaning South Side Ward 5 Democratic Councilman Richard Fimbres is essentially re-elected.
Wednesday at 5 p.m. was the candidate filing deadline, and no one filed to challenge Fimbres. He could still have a write-in challenger, who would have until July to file paperwork.
In the other two wards, there will be competition.
In North Side Ward 3, where Democrat Karin Uhlich is not seeking re-election, the seat has drawn a three-person Democratic primary among Felicia Chew, Paul Durham and Tom Tronsdal. All are making their first run at elected office.
The winner will face independent Gary Watson in the general election. No Republican candidate filed nominating petitions by the deadline.
In Midtown Ward 6, Green Party candidates Michael Oatman and Mike Cease will face off in the Aug. 29 primary election. The winner will face Democratic incumbent Steve Kozachik and Republican challenger Mariano Rodriguez in the Nov. 7 general election.
In the primary election, registered voters can decide among only the candidates in their wards. In the general election, the vote for all three council seats will be citywide.
The entire City Council, including Mayor Jonathan Rothschild, is Democratic. Unless Fimbres were to lose to a write-in candidate, Democrats will retain the council majority.